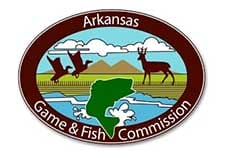 Arkansas -(Ammoland.com)- Family, friends and colleagues of the late Dr. Robert H. Burch, Jr. have begun a campaign to create a waterfowl research endowment in the University of Arkansas at Monticello Foundation Fund.
The fund honors the late Dr. Robert H. Burch Jr., of Monticello, a dentist, waterfowl enthusiast and avid duck hunter who died Jan. 30, 2015. Funds generated by the endowment will be used for waterfowl research and waterfowl-related academic activities, with first preference given to undergraduate or graduate research. Examples might include undergraduate scholarships, graduate assistantships or stipends, expenses for travel and conference participation, or equipment.
Funds will be allocated by a committee chaired by Dr. Christopher Sims, a biology professor on the UAM faculty and a close friend of the late Dr. Burch. The committee will include representatives from both the School of Forestry and Natural Resources and the School of Mathematical and Natural Sciences.
Dr. Burch began his dental practice while serving in the United States Army and was actively involved in Ducks Unlimited. A graduate of Monticello High School and Hendrix College, he earned a doctorate of dental surgery degree in 1985 from the University of Tennessee Center for Health Sciences and graduated from two general practice dental residencies during his 12 years of active military service.
He returned to Monticello in 1998 to take over the dental practice of his late father, Dr. Robert H. Burch, Sr. In addition to his dental practice, he served 10 years on the Monticello School Board, including two terms as president.
For more information, contact the UAM Office of Advancement at 870-460-1028.