First Shots Won't Be Their Last . . .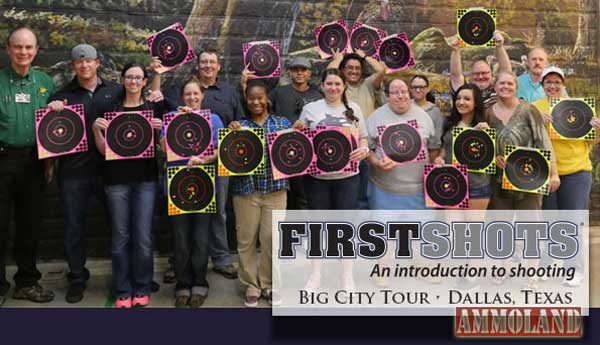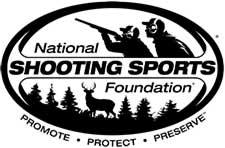 NEWTOWN, Conn –-(Ammoland.com)-  As Arnold Schwarzenegger so eloquently said in 1984's The Terminator, "I'll be back."
That line was uttered countless times this past weekend in the Dallas-Fort Worth area as NSSF's First Shots Big City Tour rolled into town. More than 300 first-timers attended First Shots seminars at six area ranges.
"It never gets old," said Tisma Juett, NSSF's First Shots manager, referring to the look on people's faces after their first target-shooting experience.

"Many people come in intimidated, and everyone walks away with a huge smile. People came from all over this weekend, many with an interest in personal protection. Everyone was impressed with the facilities, the staff and the emphasis on firearm safety. And the most popular comment by far was, 'I'll be back.'"
Facilities taking part included Bass Pro Shops, Eagle Gun Range, Elm Fork Shooting Sports, Proactive Defense and two Shoot Smart locations. The Dallas events were the latest stop on the First Shots Big City Tour, which has brought the program to Atlanta, Chicago, Miami, Sacramento, Washington, D.C., and other major cities across the country. For photos from this weekend's events, visit First Shots on Facebook.
About NSSF The National Shooting Sports Foundation is the trade association for the firearms industry. Its mission is to promote, protect and preserve hunting and the shooting sports. Formed in 1961, NSSF has a membership of more than 6,000 manufacturers, distributors, firearms retailers, shooting ranges, sportsmen's organizations and publishers. For more information, log on to www.nssf.org.