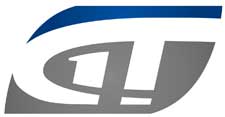 Mandeville, LA -(Ammoland.com)- It's a "Guns & Gear" Sunday, this week on Tom Gresham's GUNTALK Radio, the original nationally-syndicated radio talk show about guns and the shooting sports.
The past few weeks, Tom Gresham has been busy in a Southeast Louisiana TV studio filming the upcoming seventh season of Guns & Gear. Representatives from a variety of companies were in the studio each day filming their segments.
While there, Tom and his guests sat down to talk shop, and decided to make a radio show out of it – and film that, too! Tune in Sunday to hear from LaserLyte's Aaron Moore, DoubleTap Ammunition's Mike McNett, Timney Triggers' John Vehr, the Sig Sauer crew of Bud Fini, John Hollister, Eric Vonbosse and John Brasseur, Stag Arms' Nick Discenza, Barnes Bullets' Jessica Brooks-Stevens, Mossberg's Dave Miles, and Jens Krogh from STI.
And check out GUNTALK's YouTube (https://www.youtube.com/guntalktv) and Facebook (http://www.facebook.com/guntalkmedia) pages to watch the show this Sunday, as well.
Don't forget to enter to win an AccuPoint 1-6×24 Riflescope Standard Duplex Crosshair with Green Dot from Trijicon, Inc. Sign up for the Truth Squad newsletter and enter at http://www.guntalk.com/win, through May 29th, 2015.
About Tom Gresham's GUNTALK Radio
In its 21st year of national syndication, Tom Gresham's GUNTALK radio show airs live on Sundays from 2PM-5PM Eastern, and runs on more than 186 stations every week. Listen live on a radio station near you (http://guntalk.com/site39.php), or via live streaming from one of the stations here: http://guntalk.com/site38.php. All GUNTALK shows can also be downloaded as podcasts at http://www.guntalk.libsyn.com, Apple iTunes, and i-Heart radio, or through one of the available Apps: Gun Talk App on Stitcher, the Gun Talk iPhone App, and the Gun Talk App for Android on Amazon. GUNTALK can also be heard on YouTube, at http://bit.ly/144G3OU. More information is available athttp://www.guntalk.com.
("GUNTALK" is a registered trademark.)