By Andy Lightbody; AmmoLand Auto Editor
Jeep's Patriot is rather dated in the tech department, but is still a lot of fun off road.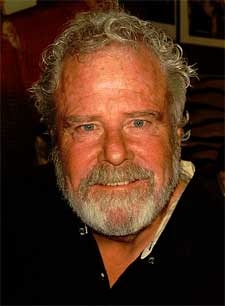 Grand Junction, Co. –-(Ammoland.com)-  If you're looking for an affordable, but dated-technology small SUV that has pretty darn good off-road capabilities, you don't have to look much further than at the Jeep Patriot series.
However, if you're looking for more modern tech features, performance and comfort options, you're likely to find that Patriot is lacking in a lot of departments.
Having changed little since 2011, and not slated for retirement or a major, major overhaul until 2017 models come out, the Patriot is dated, but surprisingly continues to be an excellent seller for the Jeep folks.
For a lot of JEEP fans, the Patriot is an inexpensive base model SUV with some very decent off-road capabilities.
In its favor, the little Jeep continues with some rugged looks and has a traditional off-road boxy body style. With the rooflines not curling in on you like some of the other "jellybean-shaped" vehicles, the Patriot feels roomier inside. New for this year is Jeep's High Altitude Package that gives the vehicle a power sunroof, power driver's seat, leather upholstery and 17-inch gray wheels. What any of these new features has to do with High Altitude…. escapes us.
Offered in a lineup as the Sport, Altitude, Latitude, and Limited, the base engine for all models with AWD (All-Wheel-Drive) is a 2.4 liter four-cylinder powerplant that is rated to 172 horsepower and 165 pound-feet of torque and is mated to either a 5-speed manual or 6-speed automatic trans. Fuel economy is rated at 21 mpg city an 27mpg highway. With its 13.5 gallon tank, you've got around a 350-mile range. With the 6-speed gearbox, the Patriot 4×4 is rated to deliver 21mpg city and 27 mpg on the highway.
And yes, there are Patriots that are front-wheel drive only (2WD), and with a small 2.0 liter engine… but trust us… you likely do not want to go there. Even the larger 2.4 liter powerplant is "anemic," especially when driving at 70-75mph highway speeds or towing much of any load. Our 0-60 mph acceleration runs were a rather sluggish 9.9 seconds. The only areas where the little powerplant is pleasing is in day-to-day city street driving, or when crawling around the back country and off-roading. Here is where the Patriot still shines like a Jeep and shows its true colors as a viable trail-traveler!
Standard AWD or 4×4 system for the Patriot is the Freedom Drive I. It's an electronic system that responds for needed traction and senses wheel-slippage by transferring power from the front to the back wheels as needed. No driver input is required.
The more aggressive and optional 4×4 package is Jeep's Freedom Drive II (FDII) Off-Road Group that replaces the 6-speed automatic trans with a CVT (continuously Variable Transmission) and a 19:1 crawl ratio to be used on steep grades, and growling along at very slow speeds. With this package, the vehicle is even better tuned for off-roading, and Jeep includes a Hill Descent Control, more aggressive tires, engine oil cooler, tow hooks, brake lock differential, 140Amp alternator, tow hooks, and skid plates around the fuel tank, transmission and oil pan. As an added bonus, it comes with the wiring and towing package that will enable you to tow up to 2,000 pounds of trailer or boat. With the standard 4×4 package, you've got 8.1 inches of ground clearance, and with the optional FDII it increases to 9.1 inches.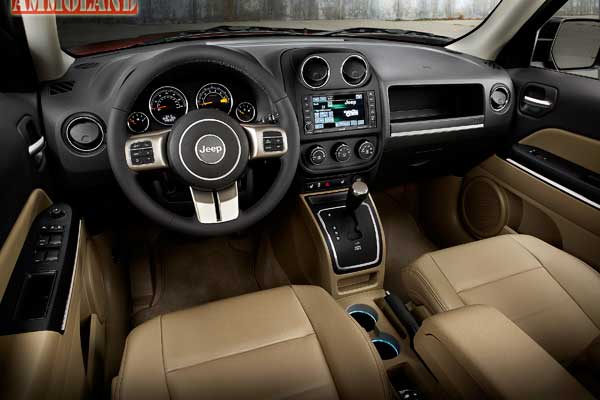 Inside the Patriot Latitude with the High Altitude option, niceties include leather upholstery, a power sunroof, power driver's seat, touchscreen display, remote ignition, tire pressure monitor and a decent sound system. Dashboard dials and gauges are large, no-nonsense and easy to read.
In the Latitude, you also get heated front seats and a 115 volt connection for plugging in to household-equivalent power. Up front seating for driver and passenger are pretty spacious, and offer good support on the back and backside for taking longer trips. Rear seating in the legroom department is adequate, but with the addition of reclining rear seats, passengers can make a few adjustments for those longer journeys.
Because the Patriot series from Jeep rates as a small SUV, looks are deceiving when it actually comes to overall cargo carrying capacity. With the rear seats in use, there is a scant 23 cubic feet of storage room. Even when the rear seats are folded down, total cargo area is increased to only 53.5 cubic feet. Unless you are packing light for your next hunting, camping or fishing adventure, you are going to be glad that you ordered the optional roof rack system to carry overflow gear and larger items on top.
As we said earlier, the Patriot series is in its twilight years and it will be interesting to see what the Jeep-folks do with it in two years. For now, it may not have all the whistles-and-bells, but for those looking for an affordable 4×4 that is designed for outdoorsmen and women who enjoy getting off the-beaten-paths, the little Patriot Latitude will get you away from it all, and back.
About:
Andy Lightbody is a TV/Video producer and host, as well as an outdoor writer/photographer. Lightbody is the former Managing Editor for Western Outdoors Magazine; Senior Editor at Petersen's Hunting Magazine and Editor of the Guns & Ammo Book Division.
He remains an avid shooter, hunter and angler, as well as a regular contributor to the Sportsman's Warehouse publication-Sportsman's News Magazine. Visit Rocky Mountain Television/Productions : www.rmtv.net