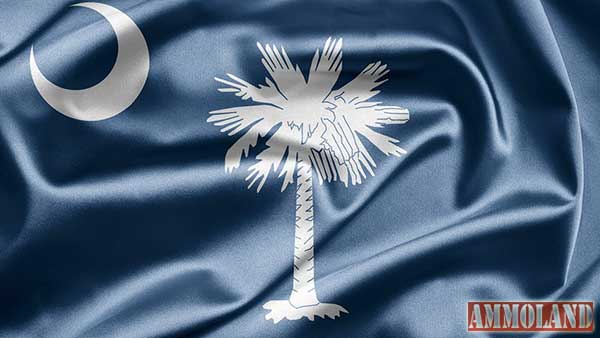 Fairfax, VA -(Ammoland.com)- The location for tomorrow's subcommittee hearing on H 3025 has been changed to the State House 3rd Floor Conference Room in Columbia. The meeting will still be held at 10:00 a.m.
As previously reported, H 3025 was originally introduced as a Right-to-Carry (RTC) Straight Recognition bill, and later amended to establish a Permitless Carry system for South Carolina. That bill passed the House with strong, bipartisan support on April 28.
Also on the agenda for the May 28 subcommittee is H 3799, which is another bill designed to expand RTC Recognition. This bill, however, would only add Georgia to the list of states whose RTC permits South Carolina would recognize.
While this is clearly a positive step, NRA's goal, when it comes to RTC Recognition in South Carolina, is the Straight Recognition standard. This standard would establish that any valid permit issued by another state would automatically be recognized in South Carolina.
Time is running out on this important legislation.
Please encourage members of that subcommittee using the contact info below to support passing the strongest possible version of H 3025.
Senate Judiciary Subcommittee:
About the NRA-ILA
Established in 1975, the Institute for Legislative Action (ILA) is the "lobbying" arm of the National Rifle Association of America. ILA is responsible for preserving the right of all law-abiding individuals in the legislative, political, and legal arenas, to purchase, possess and use firearms for legitimate purposes as guaranteed by the Second Amendment to the U.S. Constitution.
For more information, please visit: www.nra.org. Be sure to follow the NRA on Facebook at NRA on Facebook and Twitter @NRA.