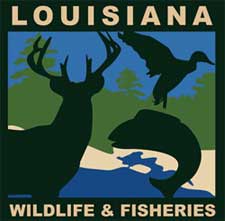 Louisiana  -(Ammoland.com)- Authorities saved a three year old boy from drowning in a swimming pool at a residence on the Amite River Diversion Canal in Livingston Parish on May 10.
Louisiana Department of Wildlife and Fisheries (LDWF) Enforcement Division agents Lt. Louis Burnett and Senior Agent Michael Marques Jr. were on vessel patrol around 5 p.m. on the Diversion Canal when they were flagged down by a woman from a dock near her residence on Home Port Road.  The woman told them that a three year old boy was found face down in her pool a few minutes ago.
Senior Agent Marques Jr. raced to the pool about 25 yards from the dock and found the child lying on the ground next to the pool not breathing.  Marques Jr. put his hand on the child's chest and felt the heart beating.  He then cleared the airway of the child by performing the head-tilt, chin-lift maneuver.  The child then let out a gasp of air that prompted Marques Jr. to lay the child on his side to promote more breathing.
While Marques Jr. was performing first responder aid to the child, Lt. Burnett was radioing for paramedics to the scene and securing the vessel.
Marques Jr. and Lt. Burnett were able to keep the child breathing until some volunteers from the Fifth Ward Fire Department showed up with oxygen for the child.  The LDWF agents and Fire Department personnel were able to keep the child breathing on oxygen until Acadian Ambulance paramedics arrived shortly thereafter.  The child was then airlifted to Our Lady of the Lake Hospital in Baton Rouge.  The child was admitted into the Pediatric Intensive Care Unit and is expected to make a full recovery.
"Everybody involved did a great job to keep this child alive," said Col. Joey Broussard, head of the LDWF Enforcement Division.  "Senior Agent Marques' efforts were heroic and the fact he acted so quickly probably saved the child's life."
All LDWF agents are trained and certified in first responder training which includes cardiopulmonary resuscitation (CPR) every year.
According to an adult male, he turned his back on the child briefly while gathering some fishing poles.  When he was finished he then found the child face down in the swimming pool and immediately retrieved the boy's body.  He then attempted CPR before Marques Jr. arrived on the scene.