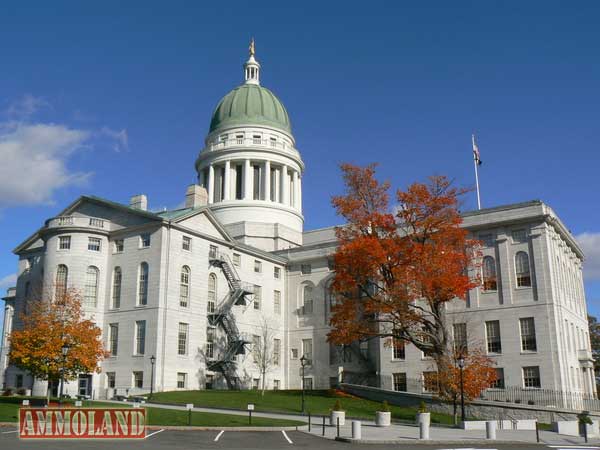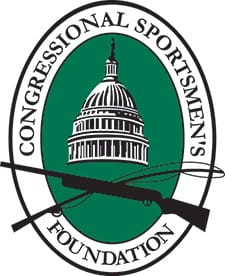 Washington, DC -(Ammoland.com)- On April 29, the Maine Legislative Sportsmen's Caucus hosted a Sportsmen's Caucus Reception in Augusta, Maine at the Governor Hill Mansion.
Over two dozen Maine legislators gathered with partners from the sportsmen's community to discuss the importance of hunting and angling to Maine's heritage, economy, and for the conservation of critical fish and wildlife habitat throughout the state.
"Sportsmen and women are the lifeblood of conservation funding for Maine and provide a significant boost to our economy by spending over $600 million a year to fish and hunt in our state," said Caucus Co-Chair, Representative Steve Wood. "All too often, a vocal minority attempts to marginalize our time-honored traditions and strip us of our rights as sportsmen and women. The bipartisan Maine Legislative Sportsmen's Caucus is here to ensure that the voice of Maine's hunters and anglers is heard in Augusta."
The Maine Legislative Sportsmen's Caucus was formed in 2013, and currently consists of 50 bipartisan members of both the House and Senate. Sponsors of the Reception included: the American Suppressor Association, Energy4Us, L. L. Bean,  Norman, Hanson & DeTroy, LLC, and Reynolds American, Inc.
About CSF
Since 1989 the Congressional Sportsmen's Foundation (CSF) has maintained a singleness of purpose that has guided the organization to become the most respected and trusted sportsmen's organization in the political arena. CSF's mission is to work with Congress, governors, and state legislatures to protect and advance hunting, angling, recreational shooting, and trapping. The unique and collective force of the Congressional Sportsmen's Caucus (CSC), the Governors Sportsmen's Caucus (GSC) and the National Assembly of Sportsmen's Caucuses (NASC), working closely with CSF, and with the support of major hunting, angling, recreational shooting, and trapping organizations, serves as an unprecedented network of pro-sportsmen elected officials that advance the interests of America's hunters and anglers.
For more information, visit www.sportsmenslink.org.