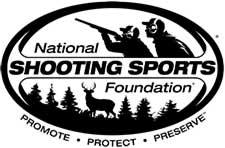 NEWTOWN, Conn –-(Ammoland.com)- On Tuesday morning, Gov. Larry Hogan signed SB 736, the repeal of Maryland's ballistics imaging program that had required firearms manufacturers and retailers to submit bullet casings for all handguns sold in the state.
The signing of the bill is a victory for the industry as it brings to an end a decade-and-a-half-long experiment in crime lab technology that never worked, but that was embraced by gun control advocates.
Under the direction of Jake McGuigan, Director, Government Relations-State Affairs, NSSF has worked diligently to repeal this legislation. The effort was capped by a final push in the waning days of the legislative session to repeal the 15-year-old law that had been defunded more than seven years ago.
NSSF would like to thank all the legislators who actively played a part in the bill's passing, specifically, Sen. Ed Reilly, Del. Seth Howard and the leadership in both the House and the Senate, whose support was paramount in advancing the bill. Read the Guns.com account of the scrapping of this ineffective and costly program.
About NSSF  The National Shooting Sports Foundation is the trade association for the firearms industry. Its mission is to promote, protect and preserve hunting and the shooting sports. Formed in 1961, NSSF has a membership of more than 6,000 manufacturers, distributors, firearms retailers, shooting ranges, sportsmen's organizations and publishers. For more information, log on to www.nssf.org.