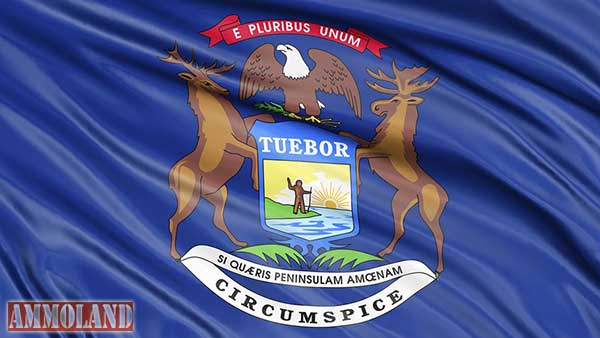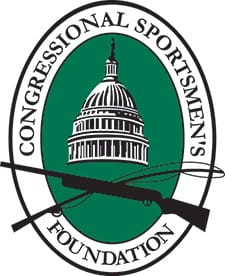 Washington, DC -(Ammoland.com)- The Michigan Legislative Sportsmen's Caucus kicked off the month of May with a blast by holding a spring shoot and wild game dinner at the Capitol Area Sportsmen's League on May 6.
Over 30 Caucus members were joined at the range by representatives from nearly 20 sportsmen's groups, as well as staff members from the Governors Sportsmen's Caucus member Governor Rick Snyder's office and staff from the Department of Natural Resources (DNR), to sample a variety of recreational shooting styles.
Attendees explored eight different shooting stations consisting of trap, five stand, turkey gun patterning, air guns, crossbows, pistols, rifles, and a suppressor demonstration put on by the American Suppressor Association.
"The event was a fantastic opportunity for people to try out a variety of shooting styles and show them how fun the shooting sports can be. There were people out there who had never shot a gun before, and today's event changed that," said Caucus Co-Chair Representative John Kivela. "Not everyone grows up around these traditions, and so giving them the chance to shoulder a gun or draw a bow is critical to fostering their appreciation and understanding of these important outdoor activities."
Recreational shooting is an economic engine for professional fish and wildlife management and local economies in America. A 10 percent federal excise tax is applied to all pistols sold in this country, and an 11 percent federal excise tax is applied to all other firearms, ammunition, and archery equipment in order to fund state fish and wildlife conservation efforts. This funding mechanism is called the American System of Conservation Funding. Twenty-one million people participate in recreational shooting annually, spending $10 billion on their sport, which means that shooters are one of the largest supporters of the fish and wildlife species we all enjoy.
Following the shoot, sportsmen and women attendees, Caucus members, and DNR staff enjoyed a meal of elk and duck.
Addressing a full banquet hall, Caucus Co-Chair Representative Andrea LaFontaine expressed her gratitude to the event's sponsors and said, "The idea behind this event was to not only bring us all together, but to also give people the opportunity to try things that they might not have tried before. Shooting can be intimidating and so getting out to the range in a fun and relaxed setting like today helps empower people to continue participating in the shooting sports."

"We had an outstanding turnout for our first annual Spring Legislative Shoot and Wild Game Dinner. It was great to see so many legislators spending time with our sportsmen's community and learning about all the incredible outdoor opportunities our state has to offer," said Caucus Co-Chair Senator Mike Green, after the event.
The following morning, the Caucus gathered once again for the second breakfast briefing of the year in Lansing, Michigan. The Caucus welcomed numerous members from the Michigan sportsmen's community along with DNR staff and several Natural Resource Commissioners, to discuss the future of Michigan's natural resource management and outdoor heritage.
The Caucus Shoot and Wild Game Dinner Host sponsors were: Michigan Hunting Dog Federation, National Rifle Association, Michigan United Conservation Clubs, Outdoors Michigan PAC, and National Wild Turkey Federation. Co-Hosts included: Acuitas, Llc., Ruffed Grouse Society, American Woodcock Society, Ducks Unlimited, Michigan Oil and Gas Association, Michigan Trappers and Predator Callers Association, Safari Club International Novi Chapter.
Supporters included: American Suppressor Association, Gambles Gun Shop, Gander Mountain, Michigan B.A.S.S. Nation, Michigan Steelhead and Salmon Fishermen's Association. The Breakfast Briefing was sponsored by the Upper Peninsula Sportsmen's Alliance.
See more at: http://www.sportsmenslink.org/the-media-room/news
About CSF
Since 1989 the Congressional Sportsmen's Foundation (CSF) has maintained a singleness of purpose that has guided the organization to become the most respected and trusted sportsmen's organization in the political arena. CSF's mission is to work with Congress, governors, and state legislatures to protect and advance hunting, angling, recreational shooting, and trapping. The unique and collective force of the Congressional Sportsmen's Caucus (CSC), the Governors Sportsmen's Caucus (GSC) and the National Assembly of Sportsmen's Caucuses (NASC), working closely with CSF, and with the support of major hunting, angling, recreational shooting, and trapping organizations, serves as an unprecedented network of pro-sportsmen elected officials that advance the interests of America's hunters and anglers.
For more information, visit www.sportsmenslink.org.