Minnesota Gun Owners PAC lauds the Omnibus Public Safety Finance & Policy bill as it passes the Minnesota Legislature with overwhelming bipartisan support; bill moves to Governor Mark Dayton's desk to be signed.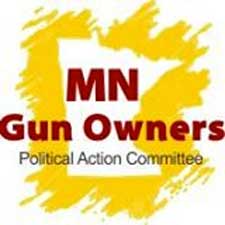 SAINT PAUL, MINN. – -(Ammoland.com)- Yesterday, the Minnesota Legislature passed important gun rights legislation that would clarify existing Minnesota law for out-of-state firearm purchases in compliance with federal law, restrict government's ability to seize firearms from the public in a time of emergency, legalize the use of suppressors, simplify the reciprocity process for permit to carry holders, and remove a redundant and ineffective capitol notification requirement.
In the weeks leading up to this yesterday's passage, the Minnesota Gun Owners Political Action Committee (MNGOPAC), working with partners at the National Rifle Association (NRA) and the Gun Owners Civil Rights Alliance (GOCRA), mobilized Minnesotans to meet with legislators, make hundreds of calls, and send thousands of emails to legislators in support of this bill.
"This legislation is an important step forward for Minnesota's two-and-a-half million law-abiding gun owners," said Bryan Strawser, Executive Director. "The pro-gun rights provisions in this legislation will clarify existing law, prevent government from seizing firearms and removing the right to self-defense during a Katrina-like emergency, and allow Minnesotans to use suppressors just like thirty-nine other states."

MNGOPAC Political Director Rob Doar agreed. "While we were not able to achieve momentum on all of our legislative priorities this session, I'm proud we were able to establish such broad bipartisan support on these important issues."
The Omnibus Public Safety Bill passed the Minnesota House 116-15 and the Minnesota Senate 55-9, demonstrating overwhelming bipartisan support for this measure.
Later today, leaders from the Minnesota Gun Owners PAC will present a petition to Governor Dayton with thousands of signatures from supporters across Minnesota calling upon the Governor to sign this important legislation.
Minnesota Gun Owners Political Action Committee (MNGOPAC) is a non-partisan single-issue political action committee that supports pro-Second Amendment lawmakers and candidates seeking state and federal office in Minnesota. MNGOPAC mobilizes Minnesotans through grassroots efforts to support pro-Second Amendment candidates while financially supporting candidates throughout the state. Learn more about MNGOPAC at www.mngopac.org.