By Dean Weingarten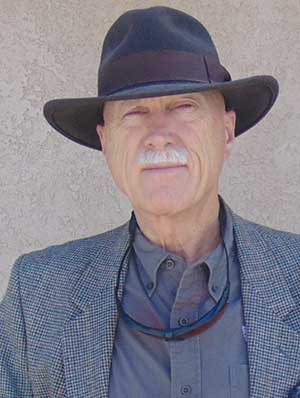 Arizona – -(Ammoland.com)- On 23 April, an alert neighbor stopped an ongoing crime spree by shooting a burglary suspect in the leg, allowing police to apprehend the suspect.   While the situation is still under investigation, it appears that the shooting was justified, given the facts reported.   From the Lake Charles Police Facebook page:
Lake Charles Police responded to a prowler call in the 3700 block of Vanderbilt Street. While on the way to that call, Officers were advised that a shot was fired at the same location. When officers arrived, they discovered that a homeowner had encountered a subject running from a neighbor's back yard. The male ran toward the homeowner who then fired one shot, striking the subject in the leg. The male fled the scene prior to officer's arrival. While checking the area, officer's discovered that the subject burglarized three separate homes and dropped a bag that contained property from the burglaries. After fleeing from the scene, the subject entered a vacant home on Yale Street. After leaving that location, he walked to the area of California Street where he was apprehended.
Only a small number of criminals are required to commit a large number of crimes.  Reduce the number of criminals, and the number of crimes goes down.  It is not a hard concept to understand.
Burglars are seldom caught in the act by police.  There are simply not enough police to do so.   Burglars are much more likely to be surprised by a homeowner or neighbor.    Most burglars are young males.  In this case the suspect is a juvenile.  They can be particularly dangerous, as they may not have yet learned how little they need fear the criminal justice system.
c2014 by Dean Weingarten: Permission to share is granted when this notice is included. Link to Gun Watch
About Dean Weingarten;
Dean Weingarten has been a peace officer, a military officer, was on the University of Wisconsin Pistol Team for four years, and was first certified to teach firearms safety in 1973. He taught the Arizona concealed carry course for fifteen years until the goal of constitutional carry was attained. He has degrees in meteorology and mining engineering, and recently retired from the Department of Defense after a 30 year career in Army Research, Development, Testing, and Evaluation.