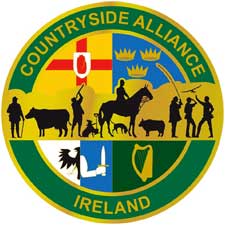 Ireland – -(Ammoland.com)- The team in London is understandably focused on the new government and the delivery of its Westminster manifesto, but in the meantime I am pleased to report some good news from Cardiff.
Thanks to the hard work of our Director for Wales, Rachel Evans, supported by our political team, new dog breeding regulations in Wales include recognition for the way in which working dogs are kept.
The regulations are new guidance for local authorities who will grant licences under new dog breeding regulations.
The new regulations have been brought in to help combat puppy farming. They are wide ranging and cover accommodation and environment, diet and nutrition, normal behaviour (which includes the socialisation of puppies) and health and welfare, and includes special mention of gundogs and hunt kennels.
As part of the process for putting these regulations together, Rachel arranged for Government officials to attend hunt kennels so that they were able to witness at first-hand the unique situation of hounds kept as packs.
The guidance states "It should be borne in mind that some dogs, such as working gundogs due to their type and nature may be kept in accommodation other than that which is laid out in the guidance. Each individual situation should be considered on its own merits. Hounds kept at hunt kennels are pack animals and therefore should be housed together".
The regulations cover those breeders who produce more than two litters of puppies in a 12-month period and most of our members, whether breeding gundogs or hounds, are unlikely to be affected. However, for those who are, there is now a mechanism in place for recognising the ways gundogs are kept and the unique situation of hunting hounds kept as packs.
It is extremely encouraging that the Countryside Alliance's work has contributed to the guidance and that local authorities will be well versed in the specific needs and care working dogs require. The regulations are now in place and Rachel's input is an excellent example of how our lobbying operation can make a difference on behalf of you, our membership.
Barney White-Spunner
Executive Chairman
Queries about the regulations in Wales can be directed to Rachel on [email protected]
About
Countryside Alliance Ireland has been active since the early 1960s, providing Irish sportsmen and women with high levels of information and advice and representation. Over the years as the political environment has changed we have evolved into a highly effective campaigning organisation. Countryside Alliance Ireland is governed by an elected "Board" made up from members throughout Ireland. The Board sets policy and oversees financial and operational matters. Countryside Alliance Ireland partner groups nominate members of the "Board" also, making it truly representative of country sports interests in Ireland. Visit: www.countrysideallianceireland.org