Class to be held during annual conference in Salt Lake City, Utah, Aug. 30 – Sept. 4, 2015.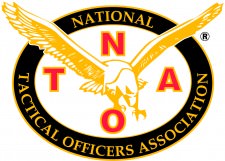 Doylestown, Pa. (Ammoland.com) – The National Tactical Officers Association (NTOA) has announced a "Corrections Tactical Operations" class to be held during the 32nd Annual Tactical Operations Conference & Trade Show,  on Aug. 30 – Sept. 4, 2015 at the Salt Palace Convention Center in Salt Lake City, Utah.
Responding to a disturbance in a prison or jail can be challenging. This new 32-hour practical class, taught by Capt. Keith Moon, PA Department of Corrections, will focus on deployment and tactical movement in this unique environment. A thorough understanding of the core skills related to building entry, firearms manipulation and mindset will be developed. This is an active participation course with limited classroom instruction. Class size limited to the first 20 registered students.
Students are required to bring all tactical equipment that is necessary for participation in high risk operations. This includes uniform, vest, helmet, tactical holster, entry weapon and handgun, gloves, boots, eye protection and more.
To learn more about this course, or any other course offered during the Annual Tactical Operations Conference & Trade Show, please visit http://ntoa.org/tactical-conference/conference-courses/.
Registration for the 2015 Conference & Trade Show is open to all active law enforcement officers. Active members of a state tactical association receive a $50 discount upon receipt of a state association ID via fax (215-230-7616) or email ([email protected]). Send six officers from the same agency or multi-jurisdictional team and the seventh officer's conference registration is free.
Register by July 31, 2015 to take advantage of the discounted registration fee. Registration fee includes practical tracks, seminars, vendor exhibition, SWAT Call Out Dinners and the annual Awards Banquet. For more information on the National Tactical Officers Association visit www.ntoa.org or call 800-279-9127.
About the National Tactical Officers Association:
The National Tactical Officers Association operates with Veritas – truth, honesty and integrity – in all our relationships. www.ntoa.org