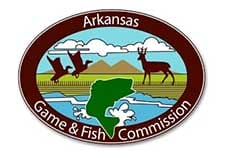 Arkansas -(Ammoland.com)-  Permits for Arkansas's private land elk hunts will be available beginning June 1. Elk hunting on private land is restricted to one zone, consisting of all private land in Boone, Carroll, Madison, Newton and Searcy counties, with the exception of a portion of Boxley Valley.
The application period is open from
June 1
to
July 15
. The private land permits are issued through the Arkansas Game and Fish Commission's Elk Management Assistance Program.
Landowners will be issued a number of permits based on the acreage of their property and the quota for the season. The 2015 quota is 12 bull elk and 24 anterless elk. Permits will be issued to eligible landowners and will be transferable from the landowners to eligible hunters. EMAP permits must be used only within the boundary of the EMAP property they were issued to.
The special youth only antlerless elk season (ages 6-15 and by permit only) will be
Nov. 7-8
and the private lands quota hunt will be
Nov. 9-13
.
To be eligible to hunt in the EMAP private land elk hunt, individuals must be 6 or older as of November 7, 2015, possess a valid Arkansas hunting license issued by the AGFC, and possess a valid EMAP permit issued by the AGFC. Individuals who have accrued 12 or more violation points within the past five years will be ineligible to participate.
Either-sex permit holders must stop hunting between
noon and 2 p.m.
each day and call the wildlife hotline at
800-440-1477
after 2 p.m. each day of the open season to see if the bull quota was filled during the morning hunt. Antlerless permit holders can hunt during legal hunting hours as long as the quota is still available at the beginning of the day.
All EMAP permit holders must call the wildlife hotline
800-440-1477
after
8 p.m.
each night and listen for the correct numeric prompt for updates on elk harvest quota information.
The hunt will end the evening of
Nov. 13
or the evening that the 36 elk quota (12 bulls, 24 antlerless) is met; whichever comes first.