By Rob Morse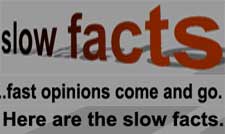 California – -(Ammoland.com)-  Politicians make political profit by passing ineffective laws.  I study firearms laws, so that is where I noticed it first.  When it comes to violence in our society, a politician doesn't need to actually improve things with their legislation.  In fact, the next gun law they pass can actually make things worse rather than better.
We buy our politics like an impulse shopper.  We don't look beyond the packaging to see what is really inside.
Politicians live in a world of vague images and impressions about the stated intent of their proposed law.  All the politician really needs is a good headline.  He will even write the headline for the media.. if the media lets him.  Favorable media coverage helps the politician get political donations.  Campaign cash is the real goal of legislation.  That is a far cry from actually doing the people's business and controlling criminal violence on our streets.
You and I live in the real world where a politician can't do very much.  The reasons are simple enough.  When it comes to controlling violence, criminals don't obey the law.  That is a problem for the average unarmed citizen, but violent crime is actually an opportunity for the politician.  More laws and controls are always the solution.. no matter what the problem.  All that matters is that the politician's press release spins well enough for the fawning news media.
This problem is widespread.  A gullible news media and short attention span voters can be found from coast to coast and border to border.  The only solution I see is to have a smaller government and to be a better consumer of political news.  Pay attention to what your politicians do.
Our politicians won't change unless we change them.  Our politicians will only stop lying when they are caught and shamed.
You're right.  It was a cheap shot to post Hillary's picture, but she is the poster child for lying politicians.
Here are several more examples of political hypocrisy that needs to stop.
No city is immune.
I can see it now.  There are headline-surfing anti-rights voters out there saying that we should pass a new law to make criminals obey the old law.
Sigh.  And another politician found his low-information voters and smiles.
I'll make is simple for you.  Gun laws can only infringe on the rights of law abiding gun owners because honest gun owners are the only ones who obey gun laws.  Criminals don't.  Crime won't drop by telling criminals it is illegal to own guns.  Criminals don't care because they break the law for a living.  Failed firearms prohibition only makes it more cumbersome for honest citizens to protect themselves.  Is that failure a flaw in the law.. or is it a feature that was designed in from the start?
That may be the political intent all along.
~_~_
About Rob Morse: By day, Rob Morse works as a mild mannered engineer for a Southern California defense contractor. By night he writes about gun rights at Ammoland, at Clash Daily and on his SlowFacts blog.   He is an NRA pistol instructor and combat handgun competitor.