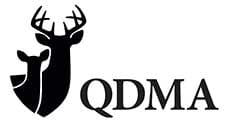 Bogart, GA -(Ammoland.com)- The Quality Deer Management Association (QDMA) welcomes Rob Argue of Ottawa, Ontario, as its new Operations and Outreach Coordinator.
Argue will be responsible for coordinating QDMA operations and outreach activities in Canada under the direction of the QDMA-Canada Board of Directors. As the Operations and Outreach Coordinator in Canada, Argue's duties will include maintaining day-to-day communications and supporting QDMA Branches and volunteers while promoting the formation of new Branches in Canada.
He will also organize, promote and participate in QDMA-Canada educational and fundraising activities as well as represent the association at key government and public meetings as directed. Argue comes to QDMA having spent the last seven years with the Federal Department of the Environment, where he served as a wildlife officer in the Eastern and Northern District of the Ontario Region. Before that, Argue worked at the Ontario Ministry of Natural Resources. He started working there at age 16 and held positions across much of the province including fisheries technician, provincial park warden, conservation officer, and stewardship coordinator.
Privately, Argue has owned and operated Gobble 'n Grunt Archery for seven years. He has also owned Eastern Canadian Outfitters & Pourvoirie Mer Bleue for five years guiding for deer, moose, bear, and wild turkeys. Argue, a Level II Deer Steward, earned his diploma as a Fish & Wildlife Technician from Sir Sandford College in 1994, and he later studied at Universite de Quebec a Chicoutimi and at the Ottawa Campus of Algonquin College.
Additionally, Argue has undergone numerous trainings and holds certifications in multiple areas of wildlife enforcement, public service and safety, and conservation. In 2000, Argue was named a recipient of the North American Wildlife Enforcement Officers Association Torch Award, which is presented annually to officers who have demonstrated a genuine desire to protect the resource, develop professionally and is respected by his or her peers and the public. Torch Award recipients demonstrate exceptional ability and initiative in the performance of their duties, including public education.
Argue and his wife, Cynthia, will have been married 11 years this summer, and they have two girls, Maxime, age 9, and Emily, age 6.
About QDMA
Founded in 1988, QDMA is a national nonprofit wildlife conservation organization dedicated to ensuring the future of white-tailed deer, wildlife habitat and our hunting heritage. To learn more about QDMA and why it is the future of deer hunting, call 800-209-3337.
For more information, please visit www.QDMA.com.