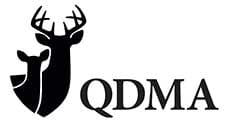 Bogart, GA -(Ammoland.com)- The Quality Deer Management Association (QDMA) is seeking qualified candidates for the position of Managing Editor, a staff position in the Communications Department.
Duties & Responsibilities: QDMA's Managing Editor will assist the Editor in producing all of QDMA's communications, including Quality Whitetails magazine and other publications, QDMA.com, e-mail newsletters, social media, and press communications.
Duties include:
Editorial planning and research
Writing articles and producing multimedia content for print and web
Managing social media accounts
Managing freelance article and photo contributions
Photography and videography
Press-release writing
Education & Experience: Bachelor's degree in journalism or a related communications field and two or more years of paid experience writing and editing for print, web or other communications.
Critical Skills & Knowledge:
Writing, editing and proofreading
Research, fact-checking and reporting
Desktop publishing software, preferably InDesign
Magazine and web layout/design
Social media
SEO, Content Management Systems and website analytics
Extensive deer hunting experience
Knowledge of the QDM philosophy/QDMA mission
Digital photography and editing (video and still)
Photoshop
Mac OS
Membership-driven organizations/non-profits
Hunting and wildlife conservation
Flexible, adaptable and able to work in a team environment
Attention to detail, multi-tasking, responsible with deadlines
Remuneration: Commensurate with qualifications. QDMA is prepared to offer an attractive compensation package, including competitive salary, health, retirement, and vacation benefits.
Application Period: Closes May 30, 2015
Application Process:
Interested persons should forward a resume, cover letter, references, and copies of (or links to) up to three published writing samples. Send to:
Managing Editor Search Committee
C/O QDMA Human Resources Department
P.O. Box 160, Bogart, GA 30622
Applications can also be sent electronically to Jill Faulkner, Human Resource Coordinator.
About QDMA
Founded in 1988, QDMA is a national nonprofit wildlife conservation organization dedicated to ensuring the future of white-tailed deer, wildlife habitat and our hunting heritage. To learn more about QDMA and why it is the future of deer hunting, call 800-209-3337 or visit www.QDMA.com.
QDMA can also be found on: Facebook, Twitter, Pinterest and Instagram.