By John Farnam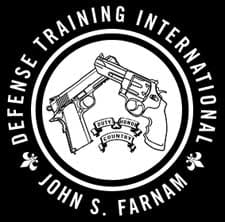 Ft Collins, CO –-(Ammoland.com)- Robinson Armament, XCR-L
I'm currently using, and traveling with, a copy of the RA/XCR-L rifle in 300Blk.
I have several other XCRs, in 5.56mm, 308, 30/Soviet, and 6.8Spc. The XCR is a gas-adjustable, gas-piston, military rifle, and all my copies run superbly, or I wouldn't own them! All feature a folding stock that is also length-adjustable, so they are well-suited to travel, particularly by commercial air!
My new XCR-L can be quickly converted from 300Blk to 5.56×45 (223 Rem), via simply changing the barrel. The process does not require a gunsmith. Even I can do it in less than a minute!
My copy is equipped with a forward-mounted Aimpoint H1, as the XCR has a full-length rail on top. Co-witnessed BUIS, a BFG two-point sling, and a co-axial 900 lumen Powertac Flashlight mounted forward on the left side.
The forward sling-mount I moved to the right side, as I want the area directly in front of the left-side bolt handle unobstructed, for obvious reasons.
My only modification was to remove the "ambidextrous" manual safety lever on the right side of the lower receiver. Being right-handed, it just gets in my way. Fortunately, it is designed to be easily removable.
The rifle's forend features "keymod" mounting/vent points on the sides and bottom. Keymod was invented by MagPul, but has since become universal on military rifles, because it makes a slim and convenient forend, and one can still securely mount accessories (on short sections of rail) without having to dissemble the rifle.
The bolt-handle (left side) is non-reciprocating, per modern military requirements. However, it still functions as a bolt forward-assist. You push it in, then forward. Pretty clever!
The XCR field-strips quickly, with no small parts. It cannot be reassembled incorrectly.
Gas-adjustability means the XCR can be set to run dependably with both sub-sonic and supersonic ammunition. I personally have little interest in sub-sonic. But, when that is all I can get, I still have a rifle that will run it, even without a suppressor can!
Like the Kalashnikov, the XCR has a spike-ejector, so ejected cases are flung well away from your position. By contrast, the Stoner-style plunger-ejector does not fling ejected cases nearly as far.
My XCR-L (stock folded), along with several extra magazines, fits conveniently in Blackhawk's wonderful "Skateboard Case." Perfect for low-profile transport. The Skateboard Case is a little too short for most M4s, but it is just right for the XCR-L. Nice combination!
In 300Blk, the XCR-L in light, compact, slick, slim, reliable, durable, and fast. Yet, it is a legitimate 250m rifle with excellent penetration. It makes an ideal patrol rifle, particularly in rural areas where range and penetration are needed. It is also a comforting travel companion for the modern American Operator, as noted above.
Recommended!
I've long admired Alex Robinson, whom I rank with Stoner, Garand, and Kalashnikov. He had the vision and guts to design and manufacture a modern military rifle in America. His XCR Rifle, and his company and manufacturing methods that produce it, are a current American success story, and he deserves much credit.
I am honored that he counts me among his friends!
Go to https://xcr.robarm.com/
/John
About John Farnam & Defense Training International, Inc:
As a defensive weapons and tactics instructor John Farnam will urge you, based on your own beliefs, to make up your mind in advance as to what you would do when faced with an imminent and unlawful lethal threat. You should, of course, also decide what preparations you should make in advance, if any. Defense Training International wants to make sure that their students fully understand the physical, legal, psychological, and societal consequences of their actions or inactions.
It is our duty to make you aware of certain unpleasant physical realities intrinsic to the Planet Earth. Mr Farnam is happy to be your counselor and advisor. Visit: www.defense-training.com