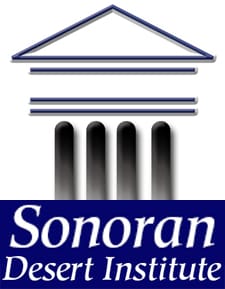 Scottsdale, AZ -(Ammoland.com)- Sonoran Desert Institute (SDI), an industry leader in providing accredited and accelerated distance learning, has teamed up with The Paralegal Institute at Brighton College to create a criminal justice educational package that is right on target for students who are enthusiastic about firearms.
As part of the partnership, students who enroll in and complete the Criminal Justice Diploma program or the Associate in Criminal Justice degree program at The Paralegal Institute at Brighton College may take the SDI AR-15 Advanced Armorer course at no additional cost. SDI graduates also receive a 20 percent discount (tuition and books) on Brighton College's criminal justice programs.
"We're very excited to partner with Brighton College so students can gain the versatile and comprehensive education they need to set themselves apart in a rapidly growing industry," says SDI Executive Director of Strategic Development Wes LeMay. "This unique partnership gives students the best of both worlds — the credentials they need for a career in criminal justice, and the quality hands-on armorer training for which SDI is so well-known."
The SDI AR-15 Advanced Armorer course delivers a comprehensive review on the AR-15, from history to accessories to parts and functions, and instructs students on building and milling their own 80-percent Lower Receiver. The course also provides instructions on how to finish building the rifle and students are eligible for manufacturer discounts to obtain parts.
"Brighton College's online criminal justice programs are designed by criminal justice professionals and educators to give students the practical skills and relevant theory they need to achieve successful careers in the administration of justice," adds Matthew Tidwell, vice president of Brighton College. "We always strive to prepare our graduates for entry into their chosen field, and our partnership with SDI sets an entirely new standard."
Founded in 1961, Brighton College is an accredited online college with a wide selection of accredited distance learning programs in business, information technology, continuing education, allied health and criminal justice. Brighton College provides a quality, supportive learning environment that promotes self-development, self-discipline, meaningful employment, and lifelong learning. For more information, visit www.brightoncollege.edu.
Sonoran Desert Institute is an accredited distance learning school providing undergraduate degree and certificate programs in allied health, real estate and construction and firearms technology. Sonoran Desert Institute's School of Firearms Technology offers a comprehensive, 32 semester-credit Advanced Gunsmithing Certificate. The Associate of Science degree in Firearms Technology program prepares students for personal development and/or employment in the custom gun trade, from entry-level employees to small business owners. Students learn about custom firearms, stocks, rifles, handguns, shotguns, metal refinishing, ballistics, metal work and engraving, and business principles necessary to become a gunsmith. The Firearms Technology Associate Degree program requires 60 semester credit hours.
Sonoran Desert Institute offers high quality, rigorous educational programs with the convenience and flexibility of distance delivery. The school has been an innovator since its inception and is accredited by the Distance Education Accrediting Commission (DEAC). SDI educational programs are designed predominantly for adult learners, based on principles and practices of active self-learning, and feature one-on-one faculty class facilitation. Certain SDI programs are also approved for use of the G.I. Bill Education Program and other VA benefits.
To learn more about on the highly acclaimed distance learning programs at Sonoran Desert Institute, visit www.SDI.edu or call 800.336.8939.
About Sonoran Desert Institute 
Located in Scottsdale, Ariz., Sonoran Desert Institute is an accredited online school providing undergraduate degree and certificate programs in allied health, real estate and construction and firearms technology. SDI is dedicated to offering affordable, premium, distance-delivered career education that provides a labor market advantage to its graduates.
For more information on Sonoran Desert Institute, call 800.336.8939 or visit www.SDI.edu.