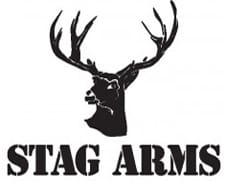 USA – -(Ammoland.com)- After overwhelming requests from our customers and dealers, STAG ARMS is proud to announce that we now offer our complete AR-15 product line of rifles and upper halves in Maryland legal configurations (except for the Model 5 series carbine in 6.8SPC).
Maryland law requires all AR-15 style rifles sold in the state to have a heavy barrel profile.
If a rifle or upper half model has a non-HBAR heavy barrel configuration, the barrel will be replaced with a legal HBAR heavy barrel configuration at no additional charge at the time of the order.
Due to Maryland's magazine capacity law, all rifles will ship with 10 round magazines instead of the standard 30 round capacity.
About STAG ARMS 
Founded in May of 2003, STAG ARMS LLC is one of the leading manufacturers of rifles and rifle components. What began as a sister company to a corporation with over 30 years experience manufacturing Aerospace and rifle parts, STAG ARMS has grown into a nationwide phenomenon with the introduction of their Stag 15L – the world's first true left handed rifle of its kind. STAG ARMS has since grown into one of the largest AR-type manufacturers in the world. Visit: www.stagarms.com