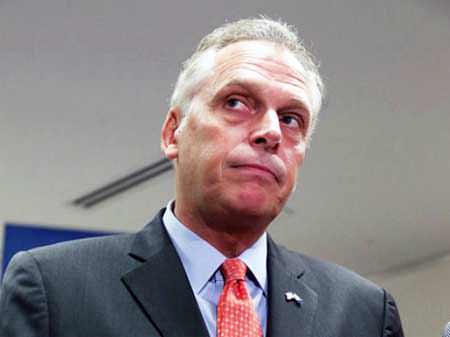 Covington VA –-(Ammoland.com)- A Virginia Citizens Defense League member sent me an email saying the Governor's veto of SB 948 and the Governor's stated reason for doing so, implies that the Governor considers Virginia Concealed Handgun Permit holders to be criminals.
The same would be true for the Democrats who voted to sustain his veto:
GOVERNOR'S VETO
Pursuant to Article V, Section 6, of the Constitution of Virginia, I veto Senate Bill 948, which would prohibit the Virginia State Police from sharing information regarding an individual's concealed handgun permit status with another state's law enforcement agencies if that state does not have a reciprocity agreement with Virginia.
Information sharing is the cornerstone of public safety, and it is essential to our law enforcement officers' ability to perform their responsibilities safely and efficiently. Criminals are very mobile, and it is only through information sharing that police are able to identify cross-jurisdictional crimes and their perpetrators. Law enforcement agencies must share complete data to be effective. Otherwise agencies work independently in silos, crimes go unsolved, and criminals remain free.
The sharing of concealed handgun permit information between law enforcement agencies provides officers advanced information concerning whether an individual may be armed. This information is imperative and potentially life-saving. Law enforcement officers face dangerous situations on a daily basis, and they must have the tools and information necessary to accurately assess situations and minimize potential dangers.
Accordingly, I veto this bill.
About:
Virginia Citizens Defense League, Inc. (VCDL). VCDL is an all-volunteer, non-partisan grassroots organization dedicated to defending the human rights of all Virginians. The Right to Keep and Bear Arms is a fundamental human right. Visit: www.vcdl.org