Houston Chronicle May 23, Texas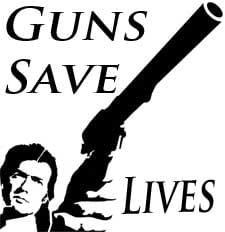 USA –-(Ammoland.com)- Somewhere, everyday in the USA, 2100+ people use a gun for self defense, to stop a crime or save the lives of themselves or their family.
"We believe that the American public deserve to understand that on the average, guns save 2,191 lives and are used to thwart crimes every day," says Alan Gottlieb of the Second Amendment Foundation
Most times you won't see these tales on the news as it does not fit the main stream media's story line of "Guns and Gun Owners are Bad".
This is just one of those stories;
The owner of a trucking company in northeast Houston shot and killed a man trying to steal from his business Friday night, authorities said.

According to Houston police, the owner of the shop in the 8500 block of Westcott near Camay returned to his shop, which is currently still under construction, around 9:45 p.m. and found a man inside trying to steal some items.

The two began scuffling, and the business owner, who was armed, pulled out his firearm and shot the man.

The burglar was taken to LBJ Hospital in critical condition, where he died. His identity has not yet been released.

The business owner was not hurt and has not yet been charged with any crimes, and the case will be referred to a Harris County grand jury, according to Houston Police Department spokesman Kese Smith.

The case is still under investigation, he said.
About the Guns Save Lives Series:
Every few days AmmoLand Shooting Sports News will be featuring a new report of stories involving self defense with a hand gun. Be sure and share, like and Tweet these posts and help spread the truth that "Guns Save Lives". See more at www.AmmoLand.com ( http://tiny.cc/s6ef2w )