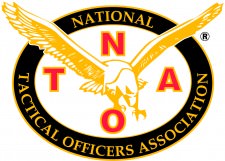 Doylestown, Pa. (Ammoland.com) – The National Tactical Officers Association (NTOA) is pleased to announce the Spring Edition of The Tactical Edge is now available. Widely considered the leading authority in tactical operations information, The Tactical Edge reaches approximately 40,000 law enforcement officers with each issue.
Included in the spring issue are several great timely articles such as "Managing Media and Tactical Operations," written by Tommy Carnline, which discusses how an agency's public information officer can work effectively with the media. Another powerful article is "Setting the Operational Tone," written by Phil Hansen. The article delves into how good leaders continuously monitor and influence the tone of their personnel and their team's approach to any operation.
Other hot topics covered in this issue include articles on "Body-Worn Cameras and Tactical Operations," and "Addressing Claims of Police Militarization."
NTOA has also made several articles available online to non-members, including the Chairman's Message by new Board Chairman Thor Eells, an interview with NTOA's new Director of Training and Education Don Kester, and a focus article on the InterAgency Board for Equipment Standardization and Interoperability (IAB) by Deputy Chief Tom Nolan.
The Tactical Edge is an award-winning publication that has been providing the law enforcement community with cutting edge life-saving information from leading experts for over 30 years. It is published quarterly in February, May, August and November.
For more information on the National Tactical Officers Association, visit http://ntoa.org/ or call 800-279-9127. Join the NTOA today and start receiving the benefits of better training and stay on top of the ever changing and challenging world of law enforcement.
About the National Tactical Officers Association:
The National Tactical Officers Association operates with Veritas – truth, honesty and integrity – in all our relationships. http://ntoa.org/