Shooting USA – Bushnell Brawl 2015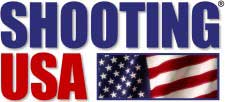 Nashville, TN -(Ammoland.com)- This time, its precision rifle in the Texas winds, battling the elements at Rifles Only for the Bushnell Brawl, the most challenging of the Precision Rifle Match series.
Plus the Remington Rolling Block, selected by armies around the world, but never by the US Army. And HAVA honors our bravest at Rockcastle Shooting Center for a day of family-fun and shooting.
Shooting USA's Impossible Shots – Hoop Shooting:
Shotgun Shooter Micah McMillan is sending tennis balls through hoops with his 12 gauge. 3 Gun Champion, Taran Butler, puts his AR on his hip for a speed challenge, and Master Gunfighter, Cisko, puts his fast draw speed up against his throwing arm, racing knife and gun.
AIR TIMES BY TIME ZONE
The Shooting USA Hour Wednesday:
Eastern Time: 3:00PM, 9:00PM, 12:30 AM Thursday
Central Time: 2:00 PM, 8:00 PM, 11:30 PM
Mountain Time: 1:00 PM, 7:00 PM, 10:30 PM
Pacific Time: 12:00 Noon, 6:00 PM, 9:30 PM
Shooting USA is listed as a one-hour show in your cable menu.
Shooting USA's Impossible Shots:
Monday
Eastern Time: 4:30 PM
Central Time: 3:30 PM
Mountain Time: 2:30 PM
Pacific Time: 1:30 PM
Wednesday:
Eastern Time: 2:00 AM, 12:00 PM Midnight
Central Time: 1:00 AM, 11:00 PM
Mountain Time: 12:00 AM Tuesday, 10:00 PM
Pacific Time: 11:00 PM Tuesday, 9:00 PM
Saturday:
Eastern Time: 1:00 AM
Central Time: 12:00 Midnight Friday
Mountain Time: 11:00 PM Friday
Pacific Time: 10:00 PM Friday
Let the "Pandemic" Begin…
Pistol, rifle and shotgun. Everything you need if you were to encounter zombies. And, that's the premise of Hornady's Zombies in the Heartland 3-Gun Match. John heads to Nebraska to cover the action from ten challenging zombie-themed stages with new reactive targets made specifically for this game!
Follow the Action
Be sure to "Like" Shooting USA on Facebook for Bianchi Cup action: https://www.facebook.com/JimScoutten.ShootingUSA.
About Shooting USA
Jim Scoutten, America's Most Watched Firearms Reporter, has been on the beat for 14 years, reporting the stories of the Shooting Sports and the firearms Industry. The show produces a series of popular segments focusing on historical guns, the personalities in the sport and industry, insider reports from gun tests, and practical tips from shooting sports pros. The show appeals to shooting sports enthusiasts of all ages and skill levels by providing practical tips on safely handling, modifying and repairing their favorite guns.
For more information, please visit www.ShootingUSA.com.