Shooting USA – The USPSA Handgun Nationals 2014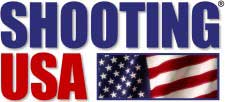 Nashville, TN -(Ammoland.com)- The top pistol shooters run and gun in unpredictable Utah weather at the USPSA Handgun Nationals.
Plus, the Civil War sniper rifle, the Confederate Whitworth, is one of History's Guns. And then it's action at the Whittington Center in the Rocky Mountain 3-Gun challenge.
Shooting USA's Impossible Shots – Byron Vs. Robin Hood:
Our Master of the longbow, Byron Ferguson, tries the hardest shot in all of archery, the Robin Hood. Byron attempts to split an arrow, end to end, with a broad head point. And Mr. Flintlock, George Sutton, deflects .50 caliber round balls to hit playing cards on the bounce.
AIR TIMES BY TIME ZONE
The Shooting USA Hour Wednesday:
Eastern Time: 3:00PM, 9:00PM, 12:30 AM Thursday
Central Time: 2:00 PM, 8:00 PM, 11:30 PM
Mountain Time: 1:00 PM, 7:00 PM, 10:30 PM
Pacific Time: 12:00 Noon, 6:00 PM, 9:30 PM
Shooting USA is listed as a one-hour show in your cable menu.
Shooting USA's Impossible Shots:
Monday:
Eastern Time: 4:30 PM
Central Time: 3:30 PM
Mountain Time: 2:30 PM
Pacific Time: 1:30 PM
Wednesday:
Eastern Time: 2:00 AM, 12:00 PM Midnight
Central Time: 1:00 AM, 11:00 PM
Mountain Time: 12:00 AM Tuesday, 10:00 PM
Pacific Time: 11:00 PM Tuesday, 9:00 PM
Saturday:
Eastern Time: 1:00 AM
Central Time: 12:00 Midnight Friday
Mountain Time: 11:00 PM Friday
Pacific Time: 10:00 PM Friday
Back to Bianchi
It's the most prestigious and richest shooting tournament in the world, and it's just around the corner! This week, John and the crew return to Columbia, Missouri, to cover the action-packed, world-class Bianchi Cup National Championship. Stay tuned for updates, and coverage in the coming weeks!
Follow the Action
Be sure to "Like" Shooting USA on Facebook for Bianchi Cup action: https://www.facebook.com/JimScoutten.ShootingUSA.
About Shooting USA
Jim Scoutten, America's Most Watched Firearms Reporter, has been on the beat for 14 years, reporting the stories of the Shooting Sports and the firearms Industry. The show produces a series of popular segments focusing on historical guns, the personalities in the sport and industry, insider reports from gun tests, and practical tips from shooting sports pros. The show appeals to shooting sports enthusiasts of all ages and skill levels by providing practical tips on safely handling, modifying and repairing their favorite guns.
For more information, please visit www.ShootingUSA.com.