Etobicoke, ON, Canada -(Ammoland.com)- TriggerTech, manufacturer of high-end firearm and crossbow trigger systems for both aftermarket and OEM, is offering a chance to get on the list for their new AR-15 Frictionless Trigger.
Customers can simply sign up for the pre-orders at: http://www.triggertech.com/ar.html.
TriggerTech's trigger system uses a patent pending free-floating roller that sits between the trigger and the hammer, which eliminates sliding friction entirely. Frictionless Release Technology (FRT) utilizes rolling resistance, a negligible force, which eliminates creep and heavy pull weights. This drastically increases accuracy and overall user feel.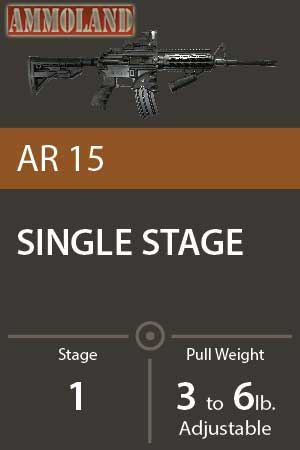 Benefits Include:
Enhanced reset control capabilities
Optimal hammer spring and geometry for the highest possible performance
Increased accuracy and overall user feel
Adjustable trigger pull
The core components are made of high-grade 440C martensitic stainless tool steel and hardened to 60 Rockwell C to guarantee the highest performance without degradation. The housings are CNC'd with aviation-grade aluminum and anodized. All other components are made from high-quality metals, designed to outlast your firearm and perform consistently.
MSRP for the AR-15 Trigger will be below $160 US and you can sign up fo pre-order online at http://www.triggertech.com/ar.html.
For more information on TriggerTech visit them online at www.triggertech.com.
About TriggerTech
TriggerTech is dedicated to providing you with the best crossbow triggers possible. Period. We offer high-quality, premium crossbow triggers that break crisp and clean at 2.5lbs or 1.5lbs.
For more information, please visit www.TriggerTech.com.