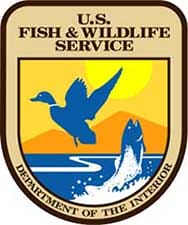 Washington, DC -(Ammoland.com)- U.S. Fish and Wildlife Service Director Dan Ashe today announced the selection of Cynthia Martinez as the agency's chief of the National Wildlife Refuge System. Martinez, a 21-year veteran of the agency, has served as the Service's deputy chief for the refuge system since 2012.
As chief, Martinez will lead management of the world's premier system of public lands and waters set aside to conserve America's fish, wildlife and plants. The refuge system comprises more than 150 million acres and 556 units. There is a national wildlife refuge in every state and U.S. territory.
 said Ashe. "She possesses a diversity of experience working within the Service and National Wildlife Refuge System. Cynthia also demonstrates the strong leadership and innovation the Service needs as we continue to introduce new generations of Americans to conservation."
Martinez previously managed the Desert National Wildlife Refuge Complex in Nevada – one of the largest wildlife refuge complexes in the continental United States. She also served as an assistant field supervisor working on endangered species issues and as a fish biologist. Within headquarters, Martinez oversaw the development of the Conserving the Future initiative, the Service's renewed vision for the growth and management of the refuge system, and currently leads efforts on the Service's Urban Wildlife Initiative.
Martinez began her career as a student trainee in the Service's Arizona State Office in Phoenix. She earned a Bachelor of Science degree from New Mexico State University and a Masters of Science degree from the University of Arizona. She and her husband Kenny have a daughter and a son.
About National Wildlife Refuge System
The National Wildlife Refuge System protects wildlife and wildlife habitat on more than 150 million acres of land and water from the Caribbean to the Pacific, Maine to Alaska. Refuges also improve human health, provide outdoor recreation and support local economies.
Visit our home page at www.fws.gov/refuges. Follow us on Facebook and Twitter.
About U.S. Fish and Wildlife Service
The mission of the U.S. Fish and Wildlife Service is working with others to conserve, protect, and enhance fish, wildlife, plants, and their habitats for the continuing benefit of the American people. We are both a leader and trusted partner in fish and wildlife conservation, known for our scientific excellence, stewardship of lands and natural resources, dedicated professionals, and commitment to public service.
For more information on our work and the people who make it happen, visit http://www.fws.gov/. Connect with our Facebook page, follow our tweets, watch our YouTube Channel and download photos from our Flickr page.