Features Photographs of Outlaws Tracked and Arrested by Deputy U.S. Marshals in Western Arkansas and Indian Territory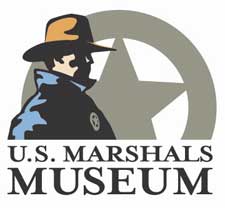 Fort Smith, AR -(Ammoland.com)- The U.S. Marshals Museum announced today that it will acquire a historic photo collection from Mrs. Betty Wilfong with the help of museum supporters Pat and David Hightower of Fort Smith.
Joseph Killian, Mrs. Wilfong's grandfather, assembled the collection while working for the Southwest Times Record in Fort Smith.
"Thank you to Pat and David Hightower for their continued support of the U.S. Marshals Museum, as well as Bill Staed of Fort Smith and Beth Templeton of Belle Starr Antiques for bringing this amazing collection to our attention," said Jessica Hougen, curator of the U.S. Marshals Museum. "Acquiring these photographs is a major step forward in building our collections and highlighting the vital role the marshals played in the Old West. We look forward to sharing these photographs, as well as our many other artifacts, with the public when the museum opens."
The Betty Wilfong Collection contains photographs of outlaws tracked down and arrested by deputy U.S. marshals in western Arkansas and Indian Territory in the late 1800s, including the Doolin-Dalton Gang, Ned Christie, Cherokee Bill, the Rufus Buck Gang and Belle Starr. It also contains a piece of wood purported to be part of the original gallows at Judge Parker's courthouse, as well as a camera used by Killian in the early 1900s.
The public will have the opportunity to view select pieces from the Betty Wilfong Collection on Monday, May 4, at 6:30 p.m. at The Blue Lion for the U.S. Marshals Museum's second session of its Gallery Lecture Series. The "Frontier Marshals Gallery" will explore the Old West, the most famous period in marshal history. Dr. Daniel Littlefield of the Sequoyah Center in Little Rock will present on the Trail of Tears, and how this series of forced relocations led to the increase of federal law enforcement in the Western District of Arkansas and federal jurisdiction in Indian Territory.
Tickets may be reserved at http://bit.ly/1Duom4V.
About the U.S. Marshals Museum
The future U.S. Marshals Museum will be a national museum located on the riverfront in Fort Smith, Ark. Museum plans include three permanent exhibit galleries, a temporary exhibit gallery, the Samuel M. Sicard Hall of Honor and a National Learning Center. The museum will tell the more than 225 year story of the U.S. Marshals Service, the oldest law enforcement agency in the United States, and honor the sacrifice of marshals killed in the line of duty.
For more information, visit www.usmarshalsmuseum.org.