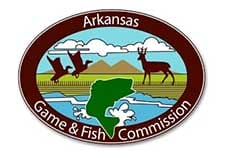 Arkansas -(Ammoland.com)- The Arkansas Game and Fish Commission is asking the public to provide feedback on the state's bear management plan.
Any comments or concerns can be provided by going to the Bear Management Survey.
Last year, hunters harvested 353 bears in Arkansas. Currently, the statewide harvest goal is between 350 and 400 bears. Madison, Newton and Polk counties had a the highest harvest rates in the state.
The short-term outlook for Arkansas' black bears is bright. Bears have been restored and are increasing in many parts of the state. With proper management, the bear population in Arkansas has the potential to someday sustain harvests many times the current level.
The black bear was once one of the most widely distributed mammals in North America, but today it is absent from many interior regions of the continent. Bears were extirpated in western Arkansas, but successfully reintroduced in the 1950s and 1960s.
The survey will be available until
June 3
.