Pheasants Forever views fully-enrolled CRP acres, public/private partnerships as key delivery tools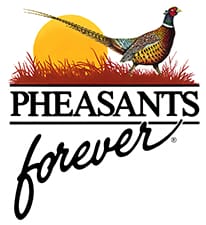 St. Paul, MN -(Ammoland.com)- The White House report released this week, National Strategy to Promote the Health of Honey Bees and Other Pollinators, shined a spotlight on the need to increase the quantity and quality of upland habitat nationwide.
The Chief Executive's focus on habitat creation isn't just good news for bees and butterflies, but it's also important to a host of grassland and wildflower-dependent species, including pheasants and quail. Of note, the report documents the importance of the 24-million acre Conservation Reserve Program (CRP), a number that could soon dwindle without policy-maker support.
"The Conservation Reserve Program offers 24 million reasons to be excited for the long-awaited release of a national strategy for protecting and promoting pollinators," stated Pete Berthelsen, director of habitat partnerships for Pheasants Forever and Quail Forever. "The White House directive has far-reaching implications for not only CRP, but an entire suite of Natural Resources Conservation Service programs and public/private partnerships. The creation of pollinator habitat simultaneously creates brood-rearing areas for pheasants and quail, and benefits a wide array of additional wildlife species."
Pheasants Forever and Quail Forever has been actively engaged in habitat conservation benefiting pollinators as a contributing member to the Honey Bee Health Coalition, Save Our Monarchs, and several partnership programs with an overarching goal to plant pollinator-friendly habitat for the vitality of ring-necked pheasants, quail, honey bees, and monarch butterflies. Already claiming a 33-year history of successfully producing high quality habitat, the organization has a host of current programs that heighten the focus on creating diverse upland habitat also benefiting pollinators and monarchs:
Farm Bill Biologist program: Pheasants Forever and Quail Forever Farm Bill biologists are specialized consultants in conservation programs and habitat planning. Farm Bill biologists assist landowners in designing, developing, and funding habitat improvements on private lands, including pollinator habitat where applicable. In particular, landowners can discuss enrollment in CRP's pollinator habitat practice (CP 42) with one of the organization's biologists.
Honey Bee and Monarch Butterfly Partnership: Pheasants Forever has partnered with Project Apis m. and Browning's Honey to offer landowners in North Dakota and South Dakota a new conservation program, the Honey Bee and Monarch Butterfly Partnership, designed specifically to create native wildflower and grassland plots that positively influence upland bird, bee and butterfly populations.
Upland Pollinator Habitat Program: Habitat necessary for rapidly declining populations of honey bees and monarch butterflies is also the very same diverse grassland and prairie flower habitat necessary for pheasants and quail. Pheasants Forever and Quail Forever chapters that hold youth pollinator habitat events not only benefit the birds and the bees, they provide education opportunities for local youth and community groups.
Interview Opportunities for Media/Journalists
Pheasants Forever and Quail Forever's director of habitat partnerships, Pete Berthelsen, is a 24-year veteran of the national conservation organization and is a leading speaker and partnership builder as upland habitat relates to birds, bees and butterflies. He'll be speaking at the following events this year:
June 17: Pollinator Habitat Tour – St. Paul, Neb. (National Pollinator Week June 15-21)
June 26-27: South Dakota Beekeepers Association meeting – Mitchell, S.D.
July 9-11: Heartland Apicultural Society meeting – Albion, Mich.
July 17: Minnesota Beekeepers Association meeting – Morris, Minn.
November 6-8: Oregon State Beekeepers Association meeting – Silverton, Ore.
November 15-18: Eastern Apicultural Association meeting – Minneapolis, Minn.
About Pheasants Forever
Pheasants Forever, including its quail conservation division, Quail Forever, is the nation's largest nonprofit organization dedicated to upland habitat conservation. Pheasants Forever and Quail Forever have more than 140,000 members and 700 local chapters across the United States and Canada. Chapters are empowered to determine how 100 percent of their locally raised conservation funds are spent; the only national conservation organization that operates through this truly grassroots structure.
For more information, visit www.pheasantsforever.org.