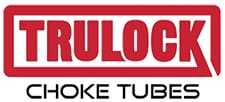 USA –-(Ammoland.com)- To be sure, turkey hunting is an end in itself.
You begin by creeping out into the woods or the edge of a field well before sunrise, close to where you put that big tom to bed the night before.
You watch the world wake up and listen while some of the night's marauders such as screech owls make their final calls before the avian day shift takes over. Amidst it all comes the gobble, then another, and perhaps that sound of wings flapping and a big bird thumping to earth to start it's day of foraging food and looking for hens. You make some hen sounds, and before you know it, here he comes, right to your decoys.
Within minutes, he's there, within 25 yards, and it's time for the moment of truth. When you squeeze the trigger, you want as many pellets from your 12 gauge to hit that turkey and harvest him cleanly. That's where the Winchester Long Beard XR Chokes from Trulock come into play.
After extensive and thorough testing, the Trulock Choke designers determined the perfect constriction to deliver maximum pellets at common ranges for taking a turkey. The Winchester Long Beard XR No. 5 is made for that popular turkey pellet size with a .75 constriction; hunters who prefer No. 6 should try the Winchester Long Beard XR No. 6, which has a .80 constriction.
Both chokes retail for $55.99 and are custom-made to fit a wide range of popular turkey-hunting shotguns.
Like all Trulock Chokes, they are made from 17-4 PH grade stainless steel, which is highly resistant to staining and rust. These extended choke tubes are knurled for easy installation and removal-no wrench needed. Trulock crafts all chokes on CNC lathes fro- solid bar stock-welded tubing is never used. Chokes then are heat-treated to a high strength level (200,000 PSI) to resist wear. Also, like all Trulock Chokes, they carry a lifetime warranty and hunters who are not completely satisfied with their purchase may return them for a refund or exchange within 60 days of purchase.
For more information and to order online, visit www.trulockchokes.com , or call Trulock Chokes at (800) 293-9402.
The staff at Trulock Chokes prides itself on providing excellent service and an excellent line of products. In the event you are not completely satisfied with your purchase you can return it for a refund or exchange within 60 days from the date of purchase – with other firms, the moment you open it, you own it.
For more information, please visit WWW.TRULOCKCHOKES.COM