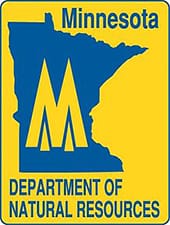 Minnesota -(Ammoland.com)- After collecting and testing more than 3,300 samples from wild birds, nearly all of the test results are back and the Minnesota Department of Natural Resources has found only one positive for highly pathogenic avian influenza (HPAI), a Cooper's hawk from Yellow Medicine County reported in late April.
The researchers plan to conduct expanded surveillance this summer and fall by testing ducks and geese handled as part of normal banding operations and by sampling hunter-harvested waterfowl throughout the state.
"We know that waterfowl serve as reservoirs for avian influenza because they contract the virus, but normally are not killed by it. However, what we don't know is what role wildlife may have played in recent infections in domestic poultry," said Lou Cornicelli, DNR wildlife research manager. "We're continuing to take a science-based approach to testing so we can obtain meaningful results."
To help identify wildlife's role in the disease, DNR researchers conducted an initial three-pronged surveillance effort beginning as soon as the disease was discovered in the state's domestic turkeys in March. Researchers:  
Collected more than 3,000 fecal samples from wild waterfowl in a statistically designed surveillance effort. Of those, half were collected from around infected facilities and half from control areas where DNR manages specifically for waterfowl but where the disease had not yet been found in domestic poultry.

Tested hunter-harvested wild turkeys in the five counties with the highest number of infected poultry facilities.

Collected dead birds reported by the public, with an emphasis on raptors, wild turkeys, and bird die-offs of five or more.
No HPAI positives were found in the 3,138 fecal samples collected, but 3 percent of the samples were positive for low pathogenic avian influenza (LPAI).

"The finding of some of low pathogenic avian influenza was not surprising because we know waterfowl are reservoirs for many of the 144 possible strains of the LPAI virus," said Michelle Carstensen, DNR wildlife health supervisor. "When DNR conducted widespread avian influenza surveillance of more than 12,000 ducks and geese from 2006 to 2010, no HPAI was found but about 3 percent had low path avian influenza."

For hunter-harvested wild turkeys, 84 were submitted during the season and all were negative.

Of the 81 dead wild birds submitted and tested so far, HPAI has only been found in the Cooper's hawk in Yellow Medicine County. For more information on the test results, visit the DNR avian flu Web page at www.mndnr.gov/ai.

Future testing
The DNR plans to conduct more testing this summer during previously scheduled banding of geese and ducks, and in the fall will collect and test samples from hunter-harvested waterfowl throughout the state.

"The samples needed to look for active infection are simple throat and cloacal swabbing of live or hunter-harvested birds," Carstensen said.

Also this summer, DNR researchers will collaborate in a serology research project looking for avian influenza antibodies in birds collected at a number of sites across North America. Serology involves drawing blood and looking for antibody responses that would indicate previous exposures to avian influenza, Cornicelli said.

"As yet, serological sampling of avian influenza in wild birds is still in the research stage and can't be used as surveillance tool because a positive antibody result doesn't tell us if the bird was exposed to highly pathogenic avian flu," Cornicelli said.

Researchers hope the serological work will help to better understand serologic signals to these viruses, to follow incursion and possible establishment of the viruses, and to optimize the most effective approaches to using this technique.

"Our-goal is to use scientifically sound approaches to better understand avian influenza in wildlife and to help inform prevention and management responses," Cornicelli said. "We will continue to coordinate and collaborate with other cooperating agencies and organizations on state, regional and national efforts to better understand and manage this disease."