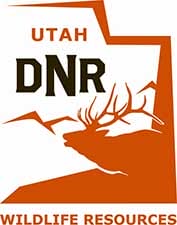 Utah -(Ammoland.com)- Even though summer has just begun, it's already time to start planning for three bird hunts in Utah this fall.
Applications to hunt sage grouse in Utah will be accepted starting July 8.
Starting July 8, the Division of Wildlife Resources will accept applications for this fall's sage grouse, sharp-tailed grouse and sandhill crane hunts.
To be included in the draw for permits, your application must be received through www.utah-hunt.com no later than 11 p.m. on July 22.You can also apply over-the-phone by calling the nearest DWR office no later than 5 p.m. on July 22.
If you're not going to hunt grouse or cranes this year, you can still apply for a preference point. Hunters with preference points have the best chance of obtaining a permit in 2016. If you apply for a permit, you'll know by Aug. 4 whether you drew one.
For more information, call the nearest Division of Wildlife Resources office or the DWR's Salt Lake City office at 801-538-4700.