Real Avid's Brand Film Honored in Sportsman's Warehouse Outdoor Film Festival

MINNEAPOLIS, MN –-(Ammoland.com)- Real Avid's award-winning "Memory Collector" 15 minute film captures the story of Tom "Crusty" Cruickshank's annual 1,000 mile pilgrimage to hunt barren ground caribou on the North Slope of Alaska's Brooks Range.
"Memory Collector" is the first in a series of Real Avid "For The Life" films featuring outdoorsmen who live and breathe the outdoor culture. The film was named a 2014 Official Top 10 Selection at the Sportsman's Warehouse Outdoor Film Festival.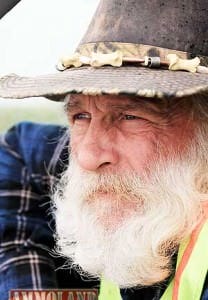 Crusty moved to Alaska more than 20 years ago to fulfill childhood dreams. He proudly lives a life without regret. His outdoor adventures focus more on collecting memories than trophies or putting meat on the table. Crusty's story is inspiring to those who've dreamt of pursuing their passions and living life on their own terms.
The film concept was conceived when Co-producer Nick Grzechowiak met Crusty through social media.
"Crusty had such a compelling story to tell. Like most boys, I had dreams of moving to Alaska and living off the land. And here's Crusty who just jumped on a plane and did it," explained Grzechowiak.

"After each hunt Crusty begins planning and preparing his equipment for the next year. He's the kind of guy who appreciates Real Avid's mission specific tools and puts them to the test."
"Memory Collector" was produced by Hallowed Ground Outdoors in association with Risen Media and the EverFire Group. The team was comprised of Crusty Cruickshank, Howard Tripp, Joe Sir, Steve Pennaz, and Nick Grzechowiak.
"We created some great memories during our time filming with Crusty and his friends," said Howard Tripp, Executive Producer/Creative Director.

"And you couldn't ask for a more beautiful location than the North Slope."
About Real Avid
Since 2009, Real Avid has created mission specific products for experienced hunters and shooters. Real Avid is the inventor of and world leader in gun specific multi-tools. Our innovative designs have also put lights in knife handles to make field dressing easier than ever. Real Avid hungers to be different, to go deeper and to invent new and smarter ways to solve problems for hunters and shooters. That's our mission. We will know we've succeeded when we earn the right to be a partner with you on your missions.
Visit www.RealAvid.com for more information and to see the full line of Real Avid products.
About Sportsman's Warehouse Outdoor Film Festival
The Outdoor Film Festival began in 2012. Outdoor industry film producers submit their films and winners are awarded at the annual event. After the festival the Outdoor Film Festival award-winning films will tour across the United States and present at local chapters of conservation organizations with net proceeds benefiting the conservation foundation. The tour will also stop at retail locations. Check www.OutdoorFilmTour.com for locations and dates. The tour's title sponsor is Sportsman's Warehouse and is presented by the Boone & Crockett Club.