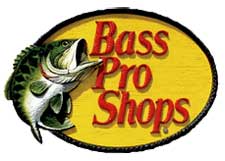 Springfield, MO -(AmmoLand.com)- Bass Pro Shops U.S. Open Bowfishing Championship and World's Bowfishing Fair, held June 12-14, 2015, at the Bass Pro Shops in Springfield, Missouri, promises a fun weekend with lasting environmental benefits for Missouri lakes.
Species harvested by bowfishing include nongame and invasive fish species such as common carp, grass carp, buffalo and gar. Many of these species degrade water quality by stirring up mud. They also directly compete with spawning gamefish by damaging their spawning beds. This is a huge problem in deep water lakes because they already lack spawning areas.
"Bowfishing continues to grow in Missouri and is another unique opportunity for our citizens to get out and enjoy the aquatic resources we manage. Our nongame fish species play a vital role in our aquatic ecosystem and are important to many anglers in Missouri," said Brian Canady, fisheries division chief for the Missouri Department of Conservation. "Bowfishing is a way to control populations of nongame fish and invasive fish species such as Asian carp. Invasive species pose a serious threat because they damage gamefish habitat and can outcompete weaker, native species, putting them at risk. Keeping sustainable native game and nongame fish populations is a top priority for the Missouri Department of Conservation."
Last year's U.S. Open Bowfishing Championship featured the nation's top teams from over 30 states who took more than 32,000 pounds of nongame and invasive fish in one night, and this year's harvest is expected to exceed that amount. Where do all those fish go?
A bonus environmental benefit of the U.S. Open is all fish harvested are put to good use as environmentally friendly fertilizer. Advances in technology have made it possible to liquefy fish into a safe, healthy fertilizer for use by organic farmers and home and garden purposes. SF Organics, a Division of Schafer Fisheries, uses hydrolysis to break the product down while maintaining the vitamins, enzymes, amino acids and minerals that create high-quality natural plant food.
"We love being able to get the kind of tonnage this bowfishing tournament will produce," said James Schafer of SF Organics, a Division of Schafer Fisheries. "We're able to pick up the fish in our refrigerated trucks the same day they're caught so we can convert them into organic fertilizer."
These fish aren't just for growing food, they can actually BE good food. Researchers at University of Missouri said one way to fight back against the havoc nonnative carp can wreak on Midwestern waterways is by putting them on the menu. Despite their image problem, carp are a heart-healthy, low-fat fish that actually score well in taste tests. Numerous recipes have been developed to take advantage of the firm, mild flavored fillets from chorizo-spiced carp cakes to carp chili. Those attending the U.S. Open Bowfishing Championship and World's Fair can do their own taste test as the University of Missouri and Schafer Fisheries are teaming up to offer carp tacos and sloppy joes.
Missouri Department of Conservation also has lots of great nongame fish recipes and videos available at http://mdc.mo.gov/node/18566.
"With the increasing popularity of bowfishing and plentiful numbers of invasive species of fish, Missourians are now discovering this delicious secret," Canaday said. "Putting tasty, healthy food on the dinner table is just another great benefit of bowfishing. "
Those who bowfish also contribute to conservation by paying for fisheries management work through their fishing license fees. In addition, the Sport Fish Restoration Program provides grant money for fishery conservation, boating access, and aquatic education via a federal excise tax paid by manufacturers on fishing gear and motorboat fuels.
While bowfishing provides better aquatic habitat for gamefish, delicious meals, a rich, organic fertilizer, and fisheries management funding, in the end people do it because it's a lot of fun.
"Bowfishing is a great way to get new archers excited about the outdoors as well as engaging those people who already love to hunt and fish," said Bob Ziehmer, director of the Missouri Department of Conservation. "Plus, with participants coming from across the country, it's a great way to showcase the beautiful lakes and rivers of the Missouri Ozarks."
About Bass Pro Shops
Bass Pro Shops, which specializes in outdoor fun, operates 92 stores and Tracker Marine Centers across America and Canada that are visited by more than 120 million people every year. Bass Pro Shops stores, many of which feature restaurants, offer hunting, fishing, camping and other outdoor gear while their catalogs and website serve shoppers throughout the world. The company's Tracker Marine Group, a leading brand of fishing boats for more than 37 years, manufactures and sells a variety of boats for fishing and cruising. Family fun is on tap at Bass Pro Shops resort Big Cedar Lodge, voted number six by Travel + Leisure Magazine as World's Best Hotels for Families. To request a free catalog, call 1-800-BASS PRO. Follow us on Facebook at http://www.facebook.com/bassproshops.
For more information, visit http://www.basspro.com.