efforts to restore wetlands and raise awareness

Living Shorelines being created; wetland information posted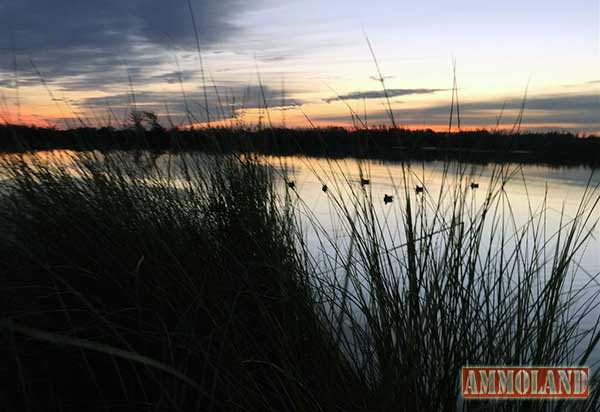 Delaware -(Ammoland.com)-  DNREC is marking the 25thanniversary of American Wetlands Month with ongoing efforts to restore wetlands, raise awareness of their values and benefits, and encourage actions to protect them.
"American Wetlands Month is a great time to discover the importance of wetlands and the significant benefits they provide," said DNREC Secretary David Small. "Wetlands contribute to the quality of life in Delaware by protecting people and property from flooding and coastal storms, filtering pollutants from water, increasing fish and wildlife habitat and helping reduce the impacts of sea level rise. Efforts to protect and restore wetlands are critical to ensuring their economically valuable services."
Creating Living Shorelines are one of several innovative wetland restoration methods DNREC is using. Earlier this month at the Blackbird Creek Reserve, DNREC scientists from the Wetland Monitoring and Assessment Program, the Division of Fish and Wildlife, and Delaware Coastal Programs, along with volunteers began the first phase of a Living Shoreline, a method of restoration that protects the shoreline from erosion while also preserving or enhancing the environment through the use of natural materials and native plants.
The project consists of two living shorelines cells that were installed around a kayak ramp to protect the shoreline and wetland. Natural fiber logs, also known as coir logs, were anchored along the shoreline to help trap and accumulate sediment from Blackbird Creek and encourage plant growth. The second phase of the project will continue in June, when native wetland plants will be added to the living shorelines. As plants grow and fill in the coir logs, the site becomes a visually appealing and environmentally friendly option for shoreline stabilization.
Protecting our coasts and shorelines from erosion is progressively more important with sea level rise and more intense storms. Losing coastal wetlands means that homes and businesses are more exposed to flooding and storm surges. Living shorelines are natural alternatives to bulkheads and rip-rap – hardened structures that do not protect people and property as well as wetlands that can absorb storm energy.
In addition to the Blackbird Creek Reserve project, two otherLiving Shorelines, one along the Lewes-Rehoboth Canal and one at the Indian River Marina are in the process of being planted with native smooth saltmarsh cordgrass (Spartina alterniflora) and colonized with ribbed mussels. Together the plants and bivalves secure wetland soils and help to prevent shoreline erosion. The three projects are funded by U.S. EPA grants to promote and research living shoreline techniques.
In support of American Wetlands Month, DNREC's Wetland Monitoring and Assessment Program is posting wetland fun facts, trivia, photos and more on Facebook, Twitter andInstagram. This year's theme revolves around discovering and working in wetlands. Posts include:
Viewing real-time posts of staff members and volunteers working in wetlands
Meeting staff members and discovering what they do for wetlands and what it's like to walk in their shoes
Gaining access to interactive resources for educators
Viewing information about the 2015 Delaware Wetland Warrior Award and the wetland stewards who have worked tirelessly to preserve and restore wetlands, increase awareness and bolster support for wetland protection.
With 25 percent of Delaware covered in wetlands and with continued threats to wetland health, DNREC encourages citizens to explore a wetland by visiting one of the state's many environmental areas, including a Delaware State Park, DNREC's DuPont Nature Center, DNREC's Delaware National Estuarine Research Reserve or a State Wildlife Area. On a visit, take a picture and tag #AmericanWetlandMonth to spread the word.
For more information about Delaware's wetlands, please likethe Facebook page Delaware Wetlands, follow Delaware Wetlands on Twitter or Instagram @DE_Wetlands, or visithttp://de.gov/delawarewetlands.