Quality Tackle Since 1922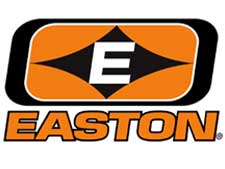 Salt Lake City, UT -(AmmoLand.com)- Easton Archery, an industry leader in innovative arrows and archery equipment for over 90 years, announces the new Legacy traditional arrow for 2015.
In the tradition of Doug Easton's original 1920's-era cedar shafts, Easton is offering a brand new XX75 Legacy arrow. The XX75 traces its roots back to the 1940's & 50's when Doug Easton developed the first aluminum arrows. Legacy brings the nostalgia of both early Easton wood and aluminum shafts into one traditional package. Legacy arrows offer ±.002" straightness and a full-diameter taper nock swage.
Legacy Specifications:
Sizes: 1916, 2016, 2018, 2117, 2216, 2219
Strength (PSI): 96,000
Conventional Nock Swage
XX75 Aluminum
Photo-realistic Wood-grain
Made in USA
MSRP: $74.99/dozen
For more information on the XX75 Legacy arrows visit www.eastonarchery.com.
About Easton Archery
Since 1922 Easton has lead the development and innovation of precision built arrows and archery equipment. Easton is dedicated to engineering the very best in accurate dependable equipment and accessories for the serious user.
For more information, visit: www.EastonArchery.com.