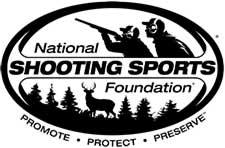 NEWTOWN, Conn –-(Ammoland.com)- This past week a federal court rejected a Brady Center lawsuit challenging the constitutionality of Kansas' Second Amendment Protection Act, which prohibits application of federal gun control laws to personal firearms made and kept within Kansas borders.
The court ruled that the Brady Center lacked standing to challenge the "Made In Kansas" law because none of its members suffered any actual or imminent injury from the act's enforcement.
Kansas Attorney General Derek Schmidt has applauded the court's ruling, and the Brady Center is said to be weighing its options.
Following passage of the act in 2013, the Obama Administration threatened litigation of its own against Kansas to prevent the state from interfering with federal enforcement of federal law, but interestingly the administration has yet to take action and did not participate in the Brady Center's lawsuit.
About NSSF: The National Shooting Sports Foundation is the trade association for the firearms industry. Its mission is to promote, protect and preserve hunting and the shooting sports. Formed in 1961, NSSF has a membership of more than 6,000 manufacturers, distributors, firearms retailers, shooting ranges, sportsmen's organizations and publishers. For more information, log on to www.nssf.org.