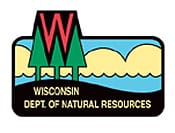 Wisconsin -(Ammoland.com)- Wisconsin's Beaver Management Plan is nearly complete, and those who wish to play a role in beaver management are encouraged to attend a public meeting or provide feedback before June 22.
The Beaver Management Plan will guide decisions regarding population management, habitat management, disease monitoring, education, damage management and research through 2025. The draft Wisconsin beaver management plan [PDF] is available for review by searching the DNR website, dnr.wi.gov, for keyword "management plans."
A Beaver Task Force comprised of individuals from 24 agencies, organizations, tribes and user groups drafted the Beaver Management Plan, with meetings in Hayward, Rhinelander, Oshkosh, and La Crosse held to gather public input. In addition, a webinar open to the public helped gather informal input and guide the task force in the initial stages of the process.
Four public input meetings will be held in June to share information regarding the status of the new plan and gather final feedback.
Public meeting dates and locations are as follows, with each running from 6-8 p.m. No advance registration is required. The meetings will be held:
Monday, June 8, Hayward – Main Meeting Room, DNR Satellite Center, 10220 State Highway 27;
Wednesday, June 10, La Crosse – Main Meeting Room, DNR Service Center, 3550 Mormon Coulee Road;
Thursday, June 11, Horicon – Main Meeting Room, DNR Horicon Education Center, N7725 Highway 28; and
Tuesday, June 16, Rhinelander – Main Meeting Room, DNR Service Center, 107 Sutliff Ave.
Those unable to attend a meeting can submit comments through June 22. Feedback can be sent to Geriann Albers, Wisconsin DNR WM/6, PO Box 7921, Madison, WI 53707 or via email to [email protected]
For more information regarding the Beaver Management Plan and to view public meeting information, visit dnr.wi.gov and search keywords "furbearers" and "meetings" respectively.