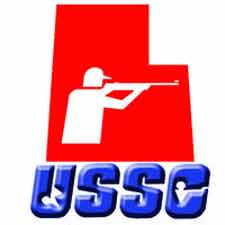 Utah –-(Ammoland.com)- The Forest Fire season is approaching.
Please use caution when shooting outdoors.
Steel core ammunition is more likely to start a forest fire than lead ammo, but even lead ammo under the right conditions can start a fire.  Download bullet ignition study here.
The shooting of tracer ammunition in Utah is only allowed on military reservations or with the permission of the Utah State Forester.
If you start a fire you can be held liable and the cost of fighting a major fire can reach into the millions of dollars.
The Bureau of Land Management has posted closings of some areas.  Before going shooting on BLM land, check out their web page to avoid being ticketed. BLM Closures and Rules
Other land controlling agencies may impose their own restrictions, so be sure to contact them before shooting on their land.
As things dry out during the summer, it is possible that the State Forester could issue shooting restrictions.  Again please check prior to shooting.  Utah Division of Forestry, Fire and State Lands
That being said, we have worked with the Salt Lake area BLM and they are very supportive of shooting on public lands, and most BLM land is open to shooting.  The closures that they have instituted are small in area and generally are designed to protect areas where shooting will not mix with other activities, such as offroad motorcycle riding or areas where land is being restored due to fires.
About Utah Shooting Sports Council:
The Utah Shooting Sports Council represents the citizens of Utah who safely and legally own and use firearms, exercising rights guaranteed under both the United States and Utah constitutions. Visit: https://utahshootingsportscouncil.org/