The R100 arrives in Sturbridge, MA this weekend, June 6th and 7th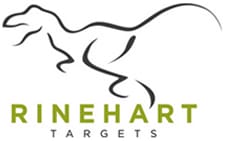 Janesville, WI -(AmmoLand.com)- Following a highly successful event in Virginia this past weekend, the Rinehart R100 sets its sights on Sturbridge, Massachusetts and the Hamilton Rod and Gun Club for the next event on June 6th and 7th.
Hamilton Rod and Gun has been an R100 destination for several seasons now and is regarded as one of the top archery clubs in the Massachusetts area. Like all R100 events, this weekend will offer two 50 target courses.
The North American Range features a robust lineup of 3D animals that big game hunters chase each and every fall throughout the U.S and Canada. The African Range provides archers the chance to find the 12 ring on animals such as life-size giraffe's, elephants, tigers and much more.
The R100 also offers you the opportunity to display your accuracy at the end of the day during competition shoots such as the Rayjus Dirty Dozen. Grab a partner and take your best shots at 12 Rinehart targets. When the dust clears, the top combined scores will walk away with some excellent prizes.
Archers of all levels and ages can experience the best and most unique 3D targets in the world within a fun and exciting setting at the Rinehart R100. Pre-registration for the Sturbridge, Massachusetts event is available through Wednesday, June 3rd at 8:00pm EST with the Hamilton Rod and Gun Club. You may also register in person on the Saturday or Sunday of the event.
For more information and pre-registration follow: http://www.r100.org/.
About the Rinehart R100
Since 2003 the Rinehart R100 has been providing archery lovers with an event designed for participants of all levels and ages. Like Rinehart Targets Co., the event is focused on family fun and introducing new shooters to the great sport of archery. The combination of fantastic venues and an opportunity to spend a day finding the ten ring of "The Best Archery Targets in the World" makes this event a must for all outdoor enthusiasts, young and old.
For more information, visit: http://www.r100.org/.