By: Bubba Groves, AGFC Private Lands Biologist Southeast Arkansas Area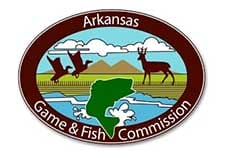 Arkansas -(Ammoland.com)- As you drive across the Mississippi Alluvial Valley, also known as the Arkansas Delta, you can usually see thousands of acres of production cropland.
These are the fields that produce much of the nation's commodities such as corn, rice, soybeans and many other crops. While most of these fields produce average to above average yields, there are some portions of fields and some whole fields that produce marginal yields on the best years.
Typically, there are two reasons that fields or portions of fields do not produce optimal yields, and these are flooding and lack of irrigation. With the rising cost of planting and producing crops, farming these non-productive areas of farms can mean the difference in making a profit or losing money. There are alternatives to offset the deficits created by farming marginal farm ground.
The Natural Resources Conservation Service and Farm Service Agency have programs that will provide financial incentives for retiring farm ground and restoring it back to native habitats. These native habitats also provide quality wildlife habitat for deer, waterfowl and many species of birds. The Continuous Conservation Reserve Program, an NRCS program and Wetlands Reserve Easement program, an FSA program are the primary programs producers use to minimize the less productive areas of their farms while establishing wildlife habitat. The CCRP program restores the land back to hardwood trees, native grasses and wetlands. AGFC Private Lands Biologists can also offer technical assistance with plans for these habitat types through this program to help meet landowner objectives while providing quality habitat for wildlife. This program offers up 15-year contracts where payment rates are based on soil types. There are many different program options under the CCRP that can be applied to a piece of property that has been farmed four out of six years between 2008 and 2013. The WRE program is an easement program where an easement is purchased on the property and the land is restored back to wetlands. In most cases, a certain percentage of the field will be restored back to wetland and the rest is reverted back to hardwood establishment. There are two easement options in this program: a 30-year and permanent easement. With both of these programs, the owners retain full ownership and they are still allowed to hunt, fish and recreate on the property.
With increasing input costs and fluctuating commodity prices, farming marginal farmland can be a gamble to try to make profits on. Utilizing NRCS programs such as CCRP and WRE not only enables producers to minimize the deficit areas of their fields, but also offers quality wildlife habitat for many species of wildlife. In addition to improving farming operations, many farm producers have utilized these programs and find the habitat improvements provide great hunting opportunities for family and friends. With premium habitat established, some famers also use these lands to lease out for hunting, adding more farm income.