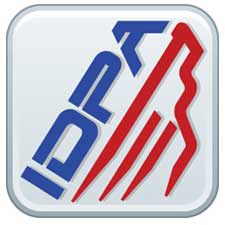 Berryville, AR -(AmmoLand.com)- The International Defensive Pistol Association (IDPA) announced that Elite Reloading Supplies has signed on as the latest corporate sponsor of IDPA.
Setting the highest standards for their products, Elite Reloading Supplies provides consistent, reloadable once-fired pistol and rifle brass at great prices making them a perfect fit for IDPA where upwards of 65% of the membership reloads their own ammunition.
"IDPA is proud to partner with Elite Reloading Supplies as our newest corporate sponsor," said Robert Ray, membership and marketing director for the International Defensive Pistol Assn.

Noting that more than 6 in 10 IDPA survey respondents indicated that they reload ammunition, primarily for handgun and rifle, Ray added, "Reloading is a major activity among IDPA members who invest a great deal annually on their equipment and shooting supplies. Now those reloading can turn to Elite Reloading Supplies and support a company that supports their sport."
Elite Reloading Supplies is fired up about teaming up with IDPA. As a competition shooter, Elite founder, Jon Himler, knows what to aim for and a partnership with IDPA has been in his sights since day one.
"IDPA members know what they want and won't settle for anything less. I started this company because I knew I could meet those expectations at a cost that I believed should be possible," Himler explains, "We don't sell anything that I wouldn't shoot myself!"
The Elite Reloading Supplies joins ACADEMI, Alien Gear Holsters, Gun World Magazine, Handguns Magazine, Harris Publications, the National Shooting Sports Foundation, Self Defense Association, Smith & Wesson, Target Is Moving, Trijicon and Wilson Combat as a corporate sponsor of IDPA providing major financial support for the organization.
Each year IDPA members in the United States spend upwards of $30 million annually on shooting equipment for the sport with the average amount (of estimated 2013 expenditures) totaling $1,580.83. Equipment purchased by IDPA members includes firearms, accessories, reloading equipment and components.
For more information on IDPA, or to join the more than 24,000 members competing each week all across America, visit www.IDPA.com.
You can further connect with the IDPA community through IDPA's social media, such as @OfficialIDPA on Twitter and ShootIDPA on Facebook, Instagram, Pinterest and Tumblr, or check for regular news and updates on the organization's DOWN ZERO Blog.
About The International Defensive Pistol Association (IDPA)
The International Defensive Pistol Association (IDPA) is the governing body of a shooting sport that simulates self-defense scenarios and real life encounters. It was founded in 1996 as a response to the desires of shooters worldwide. The organization now boasts membership of more than 22,000, including members in 50 foreign countries.
For more information on IDPA, please visit www.IDPA.com.