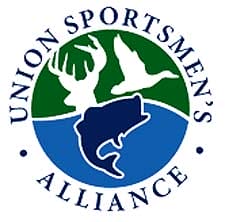 Franklin, TN -(AmmoLand.com)- United Auto Workers (UAW) Local 1853 is hosting a free hunter education course June 12 and 13 at the 1853 UAW Hall located at 125 Stephen P. Yokich Parkway in Spring Hill, Tenn.
The course is open to the public and runs from 5 p.m.-9 p.m. on June 12, and from 9 a.m.-4 p.m. on June 13. Students must attend both sessions to get credit for the course. To attend the course, potential students need to pre-register by visiting https://www.register-ed.com/events/view/62742 and completing all forms.
Course content includes:
Hunter ethics
Hunter responsibility toward wildlife, the environment, landowners and the general public
Archery and the history of modern day bow hunting
Tree stand safety
History of firearms
Black powder and muzzle-loading firearms
Knowledge of modern firearms and ammunition
Proper gun handling and storage
Marksmanship fundamentals
Hunt preparation: specific laws and various equipment
Principles of wildlife management and wildlife identification
Survival
Hypothermia
First aid
For more information, call Greg Atwell at 931-381-9444 or Bill Yancey at 931-224-2760.
About Union Sportsmen's Alliance
The Union Sportsmen's Alliance (USA) is a union-dedicated, 501(c)(3) nonprofit organization, whose members hunt, fish, shoot and volunteer their skills for conservation. The USA is uniting the union community through conservation to preserve North America's outdoor heritage.
For more information, visit: www.unionsportsmen.org or www.facebook.com/unionsportsmen.