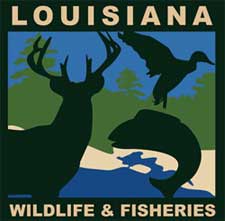 Louisiana  -(Ammoland.com)- The Louisiana Department of Wildlife and Fisheries will offer three National Archery in the Schools (NASP) Basic Archery Instructor (BAI) courses this summer.
The eight-hour course provides certification to educators who are looking to bring the NASP/ALAS curriculum to their school.  The NASP/ALAS program introduces students in grades 3-12 to international target style archery as part of their in-school curriculum and is available to all schools in Louisiana.  All professional educators are welcome to attend.
The course dates and locations are as follows:
June 27, 2015 at Haughton Middle School in Haughton
June 30, 2015 at Westminster Christian Academy in Opelousas
July 14, 2015 at Hope Baptist School in Alexandria
Each class will begin at 8 a.m. and will be completed by 4:30 p.m.  All training materials and equipment is provided and there is no cost for the course for professional educators.  There are a limited number of spots available in each course and they will be filled on a first come, first serve basis.  You may register for the class online here:http://naspbai.org/ClassSearch.aspx?country=US&state=LA.
For more information regarding the ALAS program, visit our Facebook page at ALAS-Archery in Louisiana Schoolsor contact program coordinator Robert Stroede at 318-484-2276 or [email protected] .