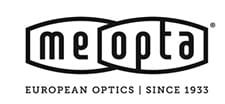 Hauppauge, NY -(AmmoLand.com)- Meopta, the industry's leading designer and manufacturer of premium sports optics, is proud to have its binoculars and spotting scopes in the hands of the incredible cast of Sheep Shape TV – a new show debuting on Sportsman Channel this week.
Sheep Shape follows four hunters on one of the most extreme and difficult mountain hunting quests in North America – the pursuit of wild sheep. These four extraordinary individuals have endured personal life struggles that include cancer, abuse, bullying, PTSD and injuries from war and yet they found it within themselves to train for and execute on these extremely mentally and physically challenging hunts.
We asked them to describe in their own words how the optics played a part in their success.
"Meopta's lens coatings are brighter than any other optic I've used, making it easier to spot and judge animals in low light conditions. We were able to judge sheep from far distances and get a clear, sharp image with no blur around the edges, making it easier to determine the age of the ram. Hunting in steep conditions is tough enough and the more time you can save on your body and feet the better. Having quality optics will make the difference."

"The weather during my Grizzly hunt was filled with fog and rain. These conditions make it difficult to spot bears. I was impressed by the amount of light that transmitted through my spotting scope and binoculars. Meopta's lens coatings proved to be the best in the industry. I would challenge anyone to make the switch and experience the difference!" – Kelsie Burford

"The Yukon is unforgiving in all aspects. Major temperature swings, rain, fog, sleet and snow. Sharp rock faces, loose shale and scree are abundant, and I am 100% confident in my Meopta optics to withstand anything the Yukon throws its way." – Rick Carone

Meopta Binoculars and Spotting Scopes Featured on Sheep Shape TV

"Meopta optics provide me with the much needed combination of quality for extended glassing and durability to withstand the rigors of abuse from extreme hunts. I'm proud to be a part of such a quality brand." – Chad Hall

 "The Meopta HD binoculars and HD spotting scopes were vital in our success in harvesting my Dall Sheep in the Northwest Territories. The crisp, clear image allowed my guides to determine the age and size of my sheep at over 600 yards." 

"If you can't see it, you can't shoot it. Look through Meopta!" – Patrick Scrogin
Meopta is a proud sponsor and salutes these inspirational and hard core hunters for their sheer will, determination and ultimate success.
Sheep Shape TV is being filmed and co-produced by Reel Wild Creative and Rusted Rooster Media and will air on Sportsman Channel at the following times:
June 25, 2015 – Sept 4, 2015:
Thursdays 8:30 p.m. Eastern (5:30 p.m. Pacific)
Thursdays 11:30 p.m, Eastern (8:30 p.m. Pacific)
Fridays 11:30 a.m. Eastern (8:30 a.m. Pacific)
About Meopta
The Meopta Group is a U.S. family-owned, multinational company with facilities in the United States and Europe. Founded in 1933 in Czechoslovakia (now the Czech Republic), Meopta is a leading manufacturing partner to many of the world's finest optical brands. In their Czech facility, Meopta conceives, develops and manufactures precision optical and electro/optical systems for semiconductor, medical, aerospace and military industries as well as for consumer markets. In their New York plant, precision optical products are manufactured and assembled to exacting standards in clean-room environments for the military, industrial and consumer markets.
For more information regarding Meopta, please visit www.MeoptaUSA.com.