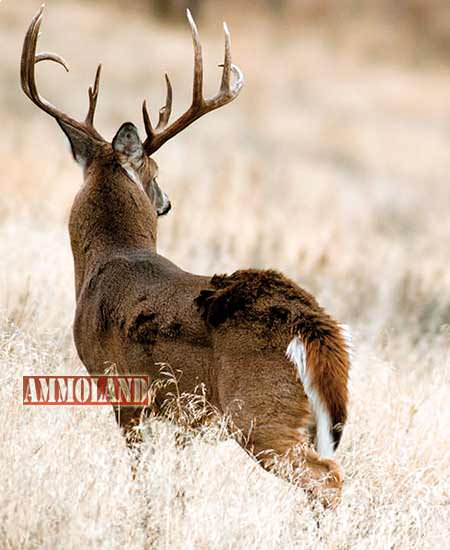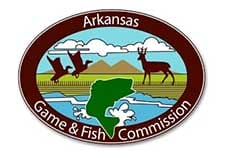 Arkansas -(Ammoland.com)-  Another state has been added to the list of those with the dreaded chronic wasting disease among its free-ranging, white-tailed deer population.
A deer with CWD was found in Michigan a few days ago.
None of the dreaded disease has been found in Arkansas's deer herd.
CWD causes the degeneration of the brain in members of the deer family; it has no vaccine or cure. The disease is always fatal and a positive diagnosis must be determined through laboratory testing. CWD is not known to affect humans.
Cory Gray, deer program coordinator for the Arkansas Game and Fish Commission, said, "We have strict regulations concerning the importation of live cervids (members of the deer family) and certain parts of carcasses into Arkansas from other states, but our intent is to maintain a healthy, disease-free deer herd. We are getting a good deal of cooperation from hunters in our campaign to keep out CWD. Biologists and hunters have a mutual desire for a healthy, productive, sustainable deer herd in Arkansas."
CWD has now been found in free-ranging and captive deer in 23 states in the United States and two Canadian provinces. It has made a heavy impact on deer in Wisconsin, which adjoins Michigan.
In May, a homeowner in Michigan's Ingham County spotted a deer showing signs of the illness and reported it to the local police department which sent out an officer to euthanize it. "This deer was showing neurological symptoms and was acting differently," said Steve Schmitt, a wildlife veterinarian at the Michigan Department of Natural Resources (DNR) Wildlife Disease Lab. "You could walk up to it, and it was standing with its head down and was very thin." The deer's body was sent to the DNR lab where it tested positive for CWD. Next, it was sent to USDA's National Veterinary Services Laboratory in Ames, Iowa, where CWD was confirmed.
Immediately after the test results came back positive, a series of rules were put into place, according to Schmitt. The DNR enforced a feeding and baiting ban to keep deer from concentrating in those sites and is also carrying out mandatory deer checks after people hunt deer to collect as many samples as possible.
The Michigan DNR is distributing out-of-season shooting permits (disease control permits) as well as discounting licenses to residents and non-residents. Agency shooting of deer within a two-mile radius circle of the positive deer will provide samples for testing and reduce the deer population to limit spread of the disease. The DNR is also collecting road-killed deer for testing.
This response from the Michigan DNR may seem drastic by some, Gray says. "But their response is scientifically sound and will result in a prevalence rate estimate of the disease to determine future actions. The hope is they detected the disease early and impact to the free-ranging deer herd will be minimal," he added. "The best approach to CWD management is to exhaust every effort to prevent the disease from coming into the state."