Introducing Tim Boetsch's Barbaric Clothing Line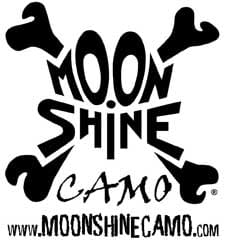 Mount Pleasant Mills, PA -(Ammoland.com)- Moon Shine, LP, designer of Moon Shine Camo, announces their partnership with Tim "The Barbarian" Boetsch to introduce his new clothing line, Barbaric.
The introductory product line consists of a select assortment of men's and women's shirts, hoodies and hats. The Barbaric line will continue to add unique designs in conjunction with Moon Shine Camo.
The product launch was scheduled prior to Boetsch's biggest fight to date. On June 6th Boetsch will be entering the Octagon to face off with Dan "Hendo" Henderson in the main event of UFC Fight Night 68 which will be televised live on Fox Sports 1. Boetsch has had intentions of introducing his own clothing line for many years. Recent contractual changes have now allowed his long term business relationship with Moon Shine Camo to materialize into the perfect partnership to launch Boetsch's "Barbaric" brand. Moon Shine brings all the manufacturing and fulfillment to the table while Boetsch brings his distinguished name and reputation to the brand.
"I decided to partner with Moon Shine Camo because we have so much in common," states UFC middleweight, Tim Boetsch. "It all starts with a deep passion for the outdoors and wanting to give others an opportunity to express their love for the outdoor lifestyle through an everyday wearable camo pattern. I feel that the Barbaric brand pairs perfectly with Moon Shine Camo!"

"It's an honor to team with such a distinguished yet humble personality," states Moon Shine Camo President/CEO, Travis Mattern. "As the designers of the original Lifestyle Camo brand, we strive to go beyond the hunt. We continue to grow in motorsports, action sports, and extreme sports and we felt Tim "The Barbabrian" Boetsch would provide the perfect opportunity to build awareness in the MMA world."
In sports…..be Barbaric. In business…..be Barbaric. In the happiness of life…..be Barbaric. In whatever you do, find the core of it and take it to a level that is beyond what you once thought possible. BE BARBARIC.
To purchase your Barbaric clothing you can visit the Moon Shine Camo factory outlet in Mount Pleasant Mills PA, or shop online at www.moonshinecamo.com/barbaric.
About Moon Shine, LP
Moon Shine, LP is a cutting edge designer of quality brand name apparel and camo that conveys the attitude and traditional values of every generation. From the hunters and farmers who live off our lands to the soldiers and patriots who protect it, join them in honoring the essence of the American Legacy.
For more information, visit www.moonshinecamo.com or call 1.800.4.MOON.SHINE (800-466-6674).
About Timothy A. Boetsch
Boetsch was born January 28, 1981 in Lincolnville, Maine. He attended Camden Hills Regional High School, where his achievements on the wrestling mat were staggering. Boetsch was a four-time state wrestling champion, and won almost every tournament that he participated in. On August 4, 2012, he was inducted into the Maine Wrestling Hall of Fame. He became an American professional mixed martial artist and is now fighting in the middleweight division of the Ultimate Fighting Championship. In addition to the UFC, Boetsch has formerly competed as an alternate for the New York Pitbulls in the International Fight League and King of the Cage. He is currently ranked 13th in the UFC Middleweight division. He is known for fighting hard, never giving up and never being out of any fight.
For more information visit www.twitter.com/TimBoetsch.