Seminar to be held during annual conference in Salt Lake City, Utah, Aug. 30 – Sept. 4, 2015.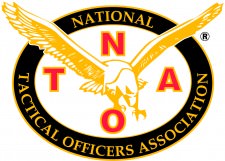 Doylestown, Pa. (Ammoland.com) – The National Tactical Officers Association (NTOA) has announced a "Critical Incident Management" seminar to be held during the 32nd Annual Tactical Operations Conference & Trade Show,  on Aug. 30 – Sept. 4, 2015 at the Salt Palace Convention Center in Salt Lake City, Utah.
This new four-hour seminar, taught by Ed Allen, Seminole County (FL) SO, will offer an in-depth analysis of the planning, decision-making and dynamics of managing a large scale, multi-agency, multi-discipline event. As law enforcement actions come under increasing scrutiny, tactical leaders should prepare themselves and their agencies to mitigate against the negative impacts that come with such events. Detailed analyses and lessons learned from the Ferguson (MO) incident and George Zimmerman trial will be shared from tactical commanders involved in each.
Registration for the 2015 Conference & Trade Show is open to all active law enforcement officers. Active members of a state tactical association receive a $50 discount upon receipt of a state association ID via fax (215-230-7616) or email ([email protected]). Send six officers from the same agency or multi-jurisdictional team and the seventh officer's conference registration is free.
Register by July 31, 2015 to take advantage of the discounted registration fee. Registration fee includes practical tracks, seminars, vendor exhibition, SWAT Call Out Dinners and the annual Awards Banquet.
For more information on the National Tactical Officers Association visit www.ntoa.org or call 800-279-9127.
About the National Tactical Officers Association:
The National Tactical Officers Association operates with Veritas – truth, honesty and integrity – in all our relationships. www.ntoa.org