June/July Subscriber's Issue of G&A Features PolyCase's Technology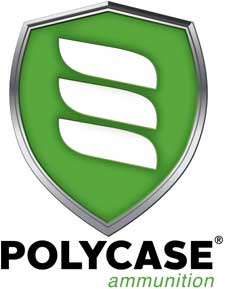 SAVANNAH, GA –-(Ammoland.com)- PolyCase Ammunition, the developer and manufacturer of the state-of-the-art, patent pending ARX self-defense ammunition, is proud to announce that their revolutionary ammunition will be featured in a six page article in Guns & Ammo's June/July issue.
PolyCase products will also be featured on the cover of the publication's June/July subscribers' issue.
Guns & Ammo is widely considered the preeminent and most respected media brand in the firearms field since the magazine's inception 57 years ago. PolyCase Ammunition will be the first ammunition manufacturer honored with the historic magazine's cover in the last decade.
"PolyCase Ammunition feels honored that Guns & Ammo introduced our company to the shooting community with an editorial, feature article and cover in their July 2015 issue. Their extensive, unbiased review of the PolyCase ARX® projectile and reporting of the technology behind our injection molded copper-polymer bullet offerings has resulted in an impressive spike in demand for the products," said Paul Lemke, CEO and Founder.

"PolyCase is well positioned to respond to that demand thanks to our strategic collaboration with PolyOne Corporation for Gravi-Tech high density copper-polymer material and partnerships with leading shooting industry manufacturers. We look forward to continuing the expansion of PolyCase product offerings and to providing revolutionary, reliable ammunition at fair prices."
The ARX is an injection molded self-defense bullet comprised of specially blended, copper/polymer matrix.
PolyCase's Inceptor ARX offerings, chambered in .380 Auto, 9mm, .40 S&W and .45 Auto, were all put through an intense testing process by the Guns & Ammo staff.
In the feature, Eric Poole, Editor of Guns & Ammo, writes "The PolyCase Inceptor (ARX) projectiles are something much talked about in the gun industry but rarely actually achieved: a new idea."

Poole concluded his review by stating "This is not thinking "out of the box," as the cliché goes. This is knocking over the box, stomping on it and kicking the fragments as far as you can. This is more than promising; this is a reason to sit back and rethink the whole idea of what a bullet should be able to do."

Chris Mudgett, Managing Editor of Guns & Ammo says "…polymers are slowly replacing other materials due to the science and engineering that gives these plastics the ability to mimic or enhance the characteristics of different metals…but without having the negative effects (such as cost, corrosion and weight)."
About PolyCase Ammunition:
PolyCase Ammunition develops, manufactures, markets, and sells world-class, patent pending, small arms ammunition and projectiles designed for personal defense, discerning professionals, and sports shooters. Made in the USA, using over ninety years of advanced design, materials and manufacturing experience; our twenty-first century products are designed to provide the effectiveness and consistency expected by our customers.
The PolyCase Ammunition team consists of experts in chemical, mechanical, advanced materials and industrial engineering, ammunition research, development, testing, and evaluation, precision manufacturing, marketing, and U.S. domestic and international sales. We have proudly partnered with other industry leaders to provide our deserving customers with ammunition manufactured using the best components and newest technologies.